I made a card for my cousin for her hen party. There was a theme of hippy/flowery, so I used my shapabilities for the flower shapes.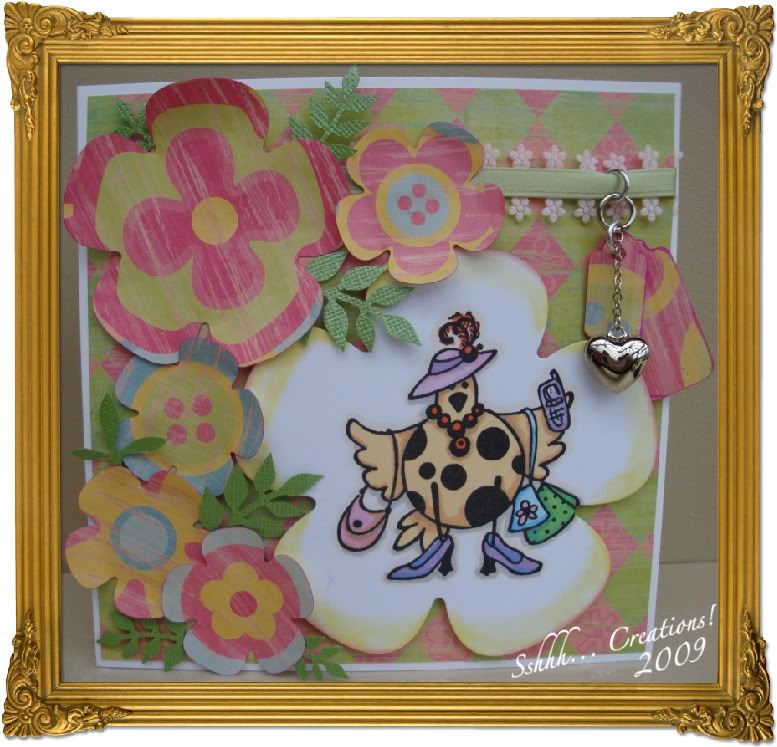 And here's the inside:
I resurrected my Woodware "Hyacinth" stamp and coloured with my pro-markers. My Papermania Retro floral stack caame in very handy for this flower/hippy style card and I was also able to use my Leon Em punch. I added some ribbons and a wee heart charm from stash.
We're not long home from our week-end which was brilliant craic! But now I'm totally knackered! I think I'll have an early night tonight! (Does that mean I'm getting old???!!!)
I also made her a "This is you hen weekend" booklet and some posters - I'll post them tomorrow!
Night-night!!