I almost forgot about this!!
I made a snazzy tag to go with the card for my mum for mother's day. I used my flower nesties through my cuttlebug and edged them with distress inks and a line of clear stardust pen. I added a couple of daisy punches and Swarovski crystals for the centre of the flowers - the biggest flower has a huge crystal!! I mounted it all on to a square of corresponding card with a length of ribbon to attach it to the pressie. I made a tag and stamped with a mother's day sentiment. A few leafy punched shapes and Bob's your uncle!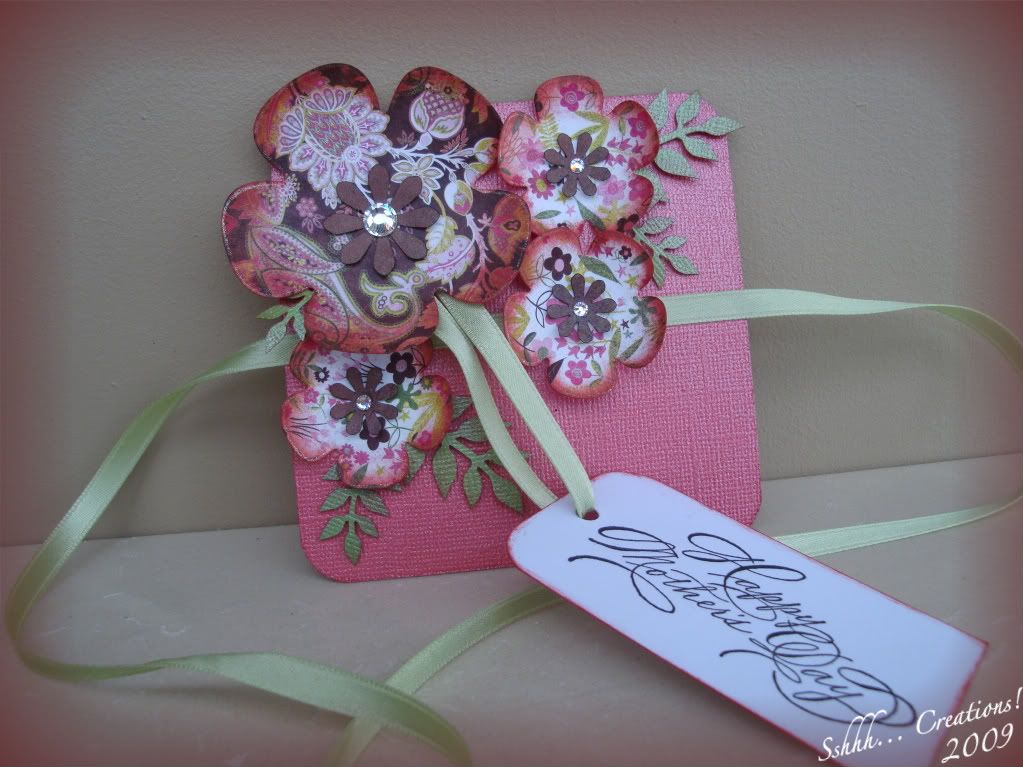 It was a little odd that she didn't want to open the present!! lol!
It fits a few challenges.
One Stop Craft Challenge want to see a tag on your work.
ABC are up to F and want to see flowers.
And Cuttlebug Challenges - be inspired - want to see you use punches along with your bug.