I got this award from Lyn at Spyder's Corner.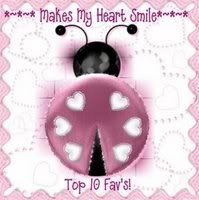 Thanks Lyn! She's got a fab blog with some gorgeous cards on there - make sure you go and have a peek!
I'd like to pass this on to all my followers but particularly Rachael at Pear-Shaped Creations.
She's my little sister and has just started her blog - she's just really got into making cards too so hopefully this will encourage her to keep at it! Love ya Rachael!