Just for a change...
Well, actually, I haven't shown any christmas cards on my blog yet so it is a change!!!
I made this one for my goregous wee nephew Ryan, and I was really pleased with it!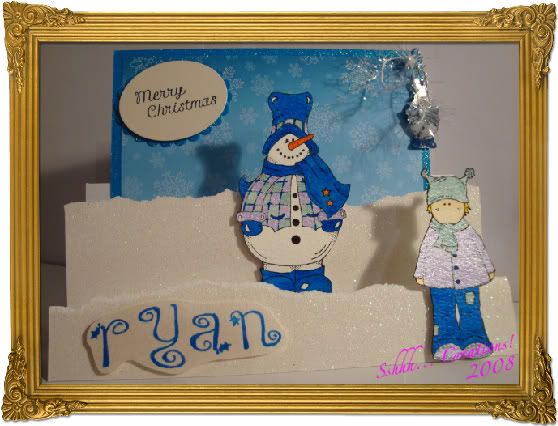 I used stamps from
Sugar Nellie
and backing paper from DCWV with white and blue glitter cardstock. I also made a wee dangly charm by stamping the snowman on shrink plastic and coloured it with Sakura stardust pens (remembering to punch a hole through his hat before I shrank it!) and I attached it to the card with jump rings through an eyelet.
I coloured the images with H2O's and made the sentiment with my nestibilities and another Sugar Nellie stamp.
Here's a side view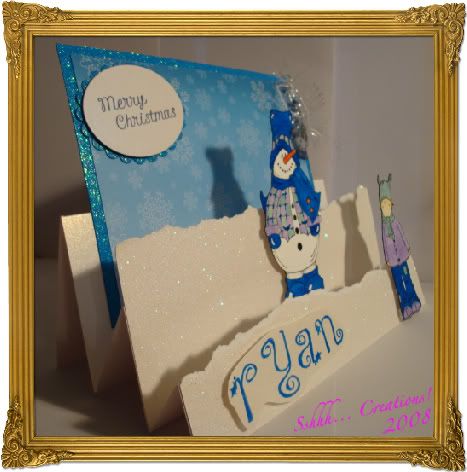 And a close up of the wee charm
I think I was more excited about giving him the card than he was about getting it - although he is only 1, so I'll let him off this time!!
Thanks for looking!