I made a card for Ryan - saying as Holly was getting all the cards and pressies - I didn't want him feeling left out!
I saw the image on (you guessed it!) Joanna Sheen's Baby love CD and I thought it was just perfect!
So it was very simply mounted onto silver mirri with a piece of ribbon and a sentiment added and attached to pale blue stardream base card.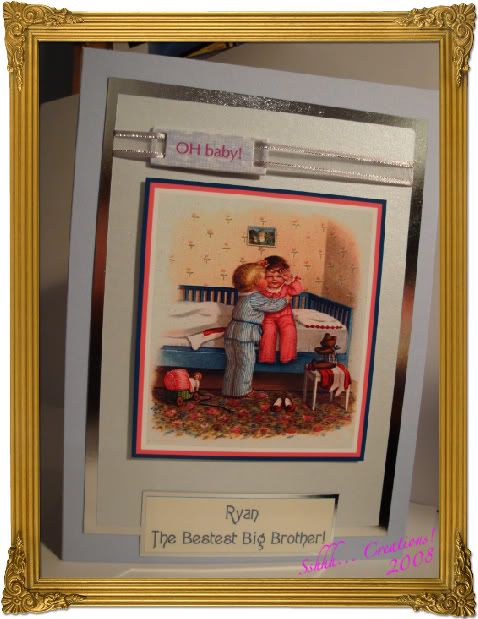 He seemed happy enough and I let him work away with it, it just got a little bit bent up!
I also got him an "In the night garden" book which he also loved!