I was invited to a friends 30th birthday party and as she was turning 30, I thought that would require a really special card. So I made one in what has become my favourite style of card to make lately!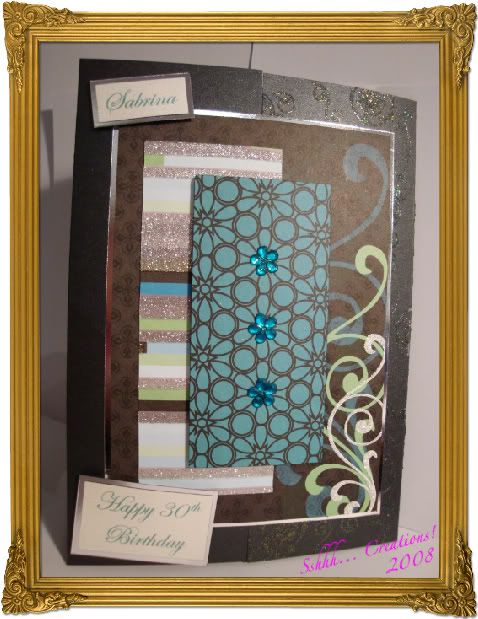 Again, it's A5 gatefold with holographic embossing down the right "gate" and hidden magnets and I used papers from DCWV "all dressed up" stack mounted onto silver mirri. I also added a few gems too.
This is the inside:
On the inner panels I coloured a flower on each (flowery) square with a clear sakura glaze pen for a subtle touch.
It's always nice when people recognise the work you've put into a card - and she did! She couldn't get over the weight of it to start with - it's a good thing I wasn't posting it!!
I hope you liked it! I've almost finished my christmas cards - that was a slog! So I'll hopefully soon be adding some of them.