I was asked by my hairdresser to make a wedding card, and I thought as she likes things a bit different and funky, that I'd steer clear of the usual white/silver wedding card style. So I came up with this...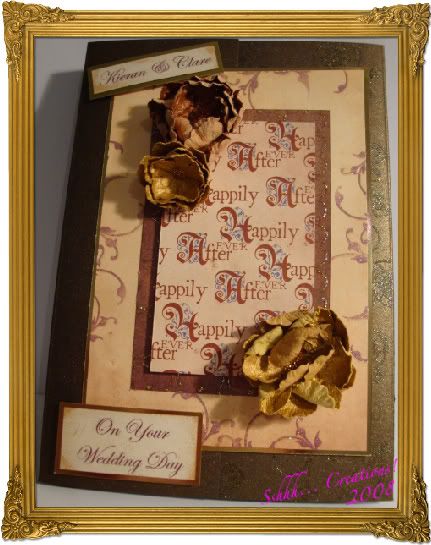 Again, it's in my current favourite shape and I used papers from DCWV "once upon a time" stack. I thought the "Happily ever after" wording was just perfect for a wedding card! I also added some paper flowers (which I can't remember the maker - I'll try to find out later!).
This is the inside...
And the box to put it in...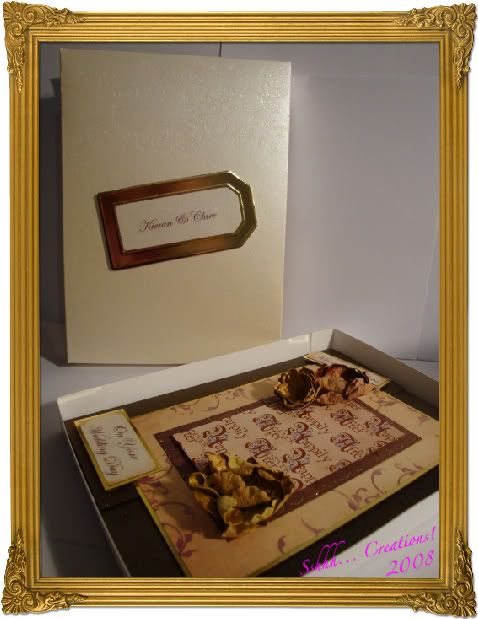 I like to keep my boxes fairly simple and keep the surprise for whats inside! I did emboss some florishes at the top of the box with holographic powder which doesn't really show on the photo :/
It went down a treat - I was a bit worried as it's not your average wedding card - but my ma said that if she (the hairdresser) didn't like it, she (my ma) would take it! Sorry ma, I'll just have to make you a different one!
Thanks for looking ;)