Phew, what a week! I've been working late every night this week and hadn't time to do anything else!
And during the week I received an award and got tagged by the lovely Irene!
So the award first: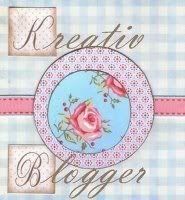 Isn't it lovely!
Now, I have to list 7 things that I'm addicted to:
1. Being with my family and my beautiful nephew and niece.
2. Crafting (obviously!)
3. Buying stash - I really think I have a problem!!
4. The MAC forum where I've met some lovely friends!
5. Blogger - blogging, but mostly hopping!
6. Chocolate. Mmmm!
7. TV. There are several new series just started that I love!
And now the hard part! List 7 people to pass the award on to. I've tried to make sure I haven't doubled anyone up or given it to anyone who has already recieved it!
In Alphabetical order:
Alison at Ali's Stamp Heaven
Annie at Ink 'n' Rubba
Chrissie at Chrissie's Card Creations
Dawn at Crafty Ramblings
Kim at Cards by Kim
Paula at Tales from Pollycraft
Wendy at Crafty Butterfly
Now for the Tag...
You have to show the sixth picture from the sixth folder in your pictures folder.
From my Flora and Fauna folder...
This is Bush and she's our cat. She was born here and we've had her for many years. She's also had a hard time - as we live beside a main road and she's been hit by a car twice. The
first time she lost her right eye and her back legs were badly damaged and the second time (just over a year ago) she broke one of her back lags and had to have her tail removed. Even though she's gone through all this, and she's a fair old age, she's still lovely!
So, I'm now tagging:
Andria at Iona Rose Designs
Bernie at Crafty b
Edna at Edna's Place
Jak at Crafter's Kitchen
Kym at Kym's Crafty Cards
Lesley at The Messy Crafter.