This weeks challenge from The Sugar Bowl is to use 3 different design papers, 3 embellishments and if you can, 3 Sugar Nellie stamps.
It's funny, cos when I got these stamps I had thought of doing a card with all three of them together, but I hadn't done it yet. So I thought I'd try it for this challenge.
It didn't quite turn out how I wanted and I don't think I like it :/ but I thought I'd enter it anyway!
Here's the card: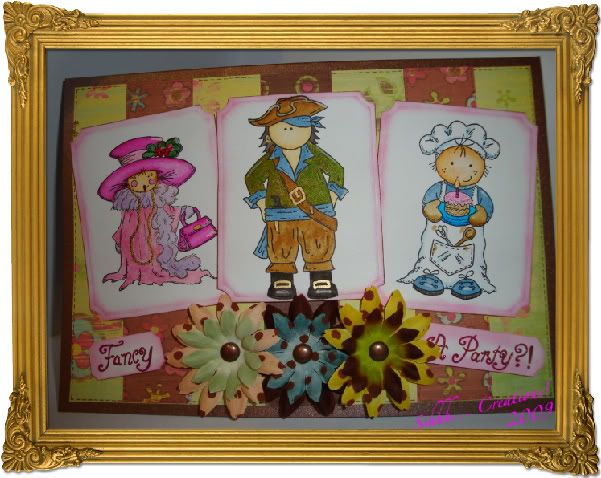 I thought those three characters could be at a fancy dress party! I stamped them onto Label nestie cut card and coloured with H20's and distress ink.
The 3 backing papers are all from the Retro Floral Papermania paper pack. And I added 3 flora doodles attched with brads. I hand wrote the sentiment.
The third backing paper is almost covered on the front so I carried it through to the inside:
I can't quite put my finger on what I don't like about it, but I hope it at least fits the challenge!
Thanks for looking.... Hopefully I'll have a better one tomorrow! ;)