Finally! It feels so good to get back into card making - this is my first card of 2009!
And it's my first ever challenge card!
And, it's a double whammy - it fits 2 challenges!!!
I picked this challenge to do as the time runs out for it tomorrow!! It's the
Spoonful Of Sugar
challenge which is a sketch - my first sketch to follow, and do you know what.... I really like sketches! I always find it hard to build a card - knowing where to put things, and this does all the hard work for you!


This is the sketch: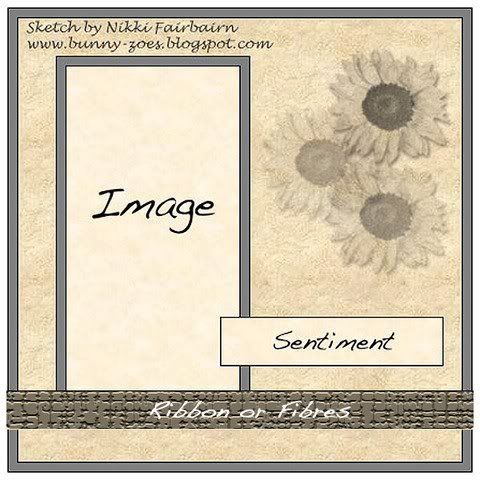 The second challenge is a colour challenge from
Roses on Paper
.
They want you incorporate white, evergreen and grape into your creation. They also have a selection of stamps that you must use.
So 2 fab challenges that I couldn't wait to get stuck into!
And here's my effort...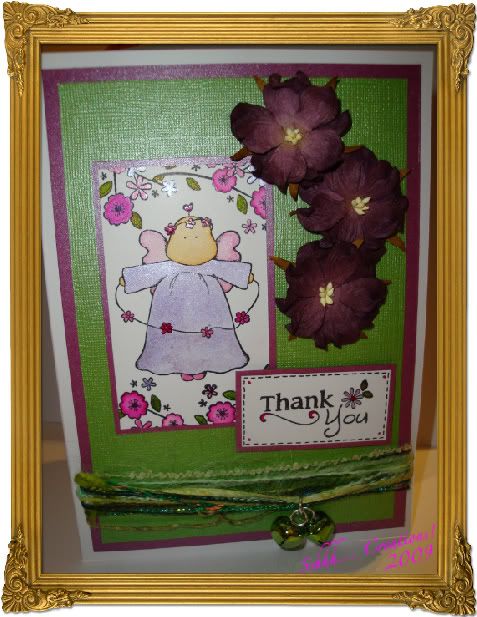 I think the sketch is covered. The base card is white and the mounting is green and grape so I think that bit is covered too.
I love this magnolia stamp (it's actually one of only two magnolia stamps that I own - I must get some more, 'cos I love them!) I coloured it with H20's. I can't remember where the blossom stamp and Thank You stamp were from - I haven't got the packaging for them anymore so if anyone else knows tell me for future reference! I also went over the sentiment with clear stardust pen and doodled some stitches with a black pen.
The flowers are flora doodles that I got from
Joanna Sheen
. The fibres were bought at a local shop and I got the bells in The Pier's closing down sale in Victoria Square in Belfast - it didn't last long :(
This is the inside: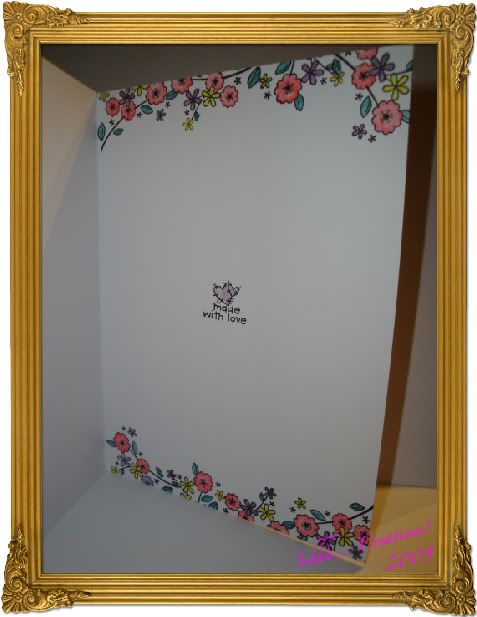 I stamped the unknown blossom stamp along the top and bottom and coloured with watercolour pencils - the first time I've used them also!
The sentiment is a freebie that I got from
Funky Kits
with some Sugar Nellies that I got - a brilliant freebie that'll be used over and over again!! Love it!!
I think I'm gonna give it to my parents to thank them for having me over Christmas and for all the lovely pressies they gave me too. Aren't I good!!!
So, a whole lotta first's for me in this one and I really enjoyed making it.
I hope you like it too!