Another card and probably the last for a few days.
I followed this sketch from Friday Sketchers
And the theme is from One Stop Craft Challenge which is called "Craft like an Egyptian or other countries in general!" So I picked China.
Here's my card:
The stamp is from Debbi Moore Designs which I coloured with water colour pencils. The backing paper is from DCWV Far East and some stardream card.
The blooms are from Colour Connection. The coin is from a set I bought ages ago from Joanna Sheen - but this is the first time I used them! The With Love stamp is another old faithful from Anita's and the florish stamp is from Papermania. It was cut using a label nestie and outlined with a pentouch pen - also from Joanna Sheen.
Here's the inside: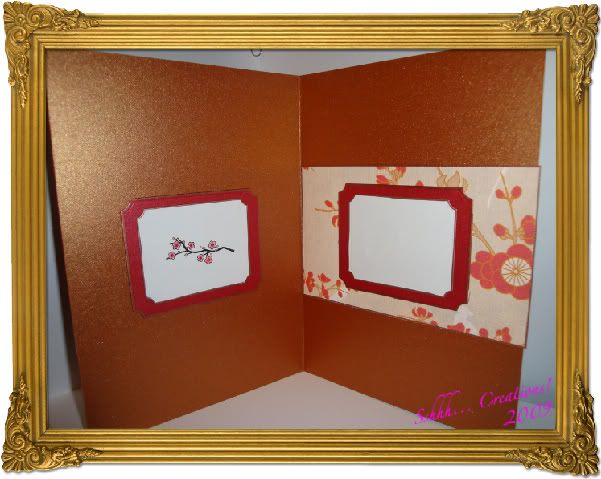 It's funny, I used to moan at the thought of just putting a plain insert into a card - but I'm loving decorating them and it's like a wee surprise waiting for the recipient!
I hope you like it!
Thanks for looking!