I can't believe it's been a week since the last WOYWW! But what a difference a week can make!!
I've tidied up! *proud moment!* And here's the proof...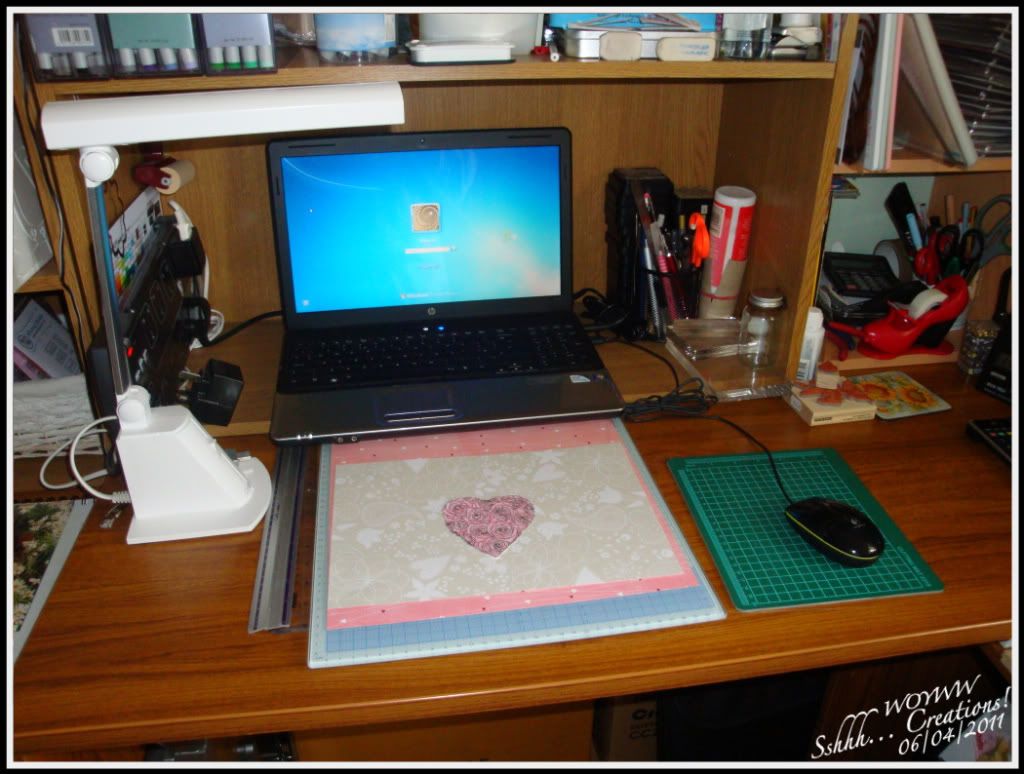 Look at that all tidy, and I'm even in the middle of making a card! I coloured, cut and blinged that heart last night so now it just needs to be transformed into something resembling a card.
And remember the piles of stuff on my other 2 desks last week? Check them out now!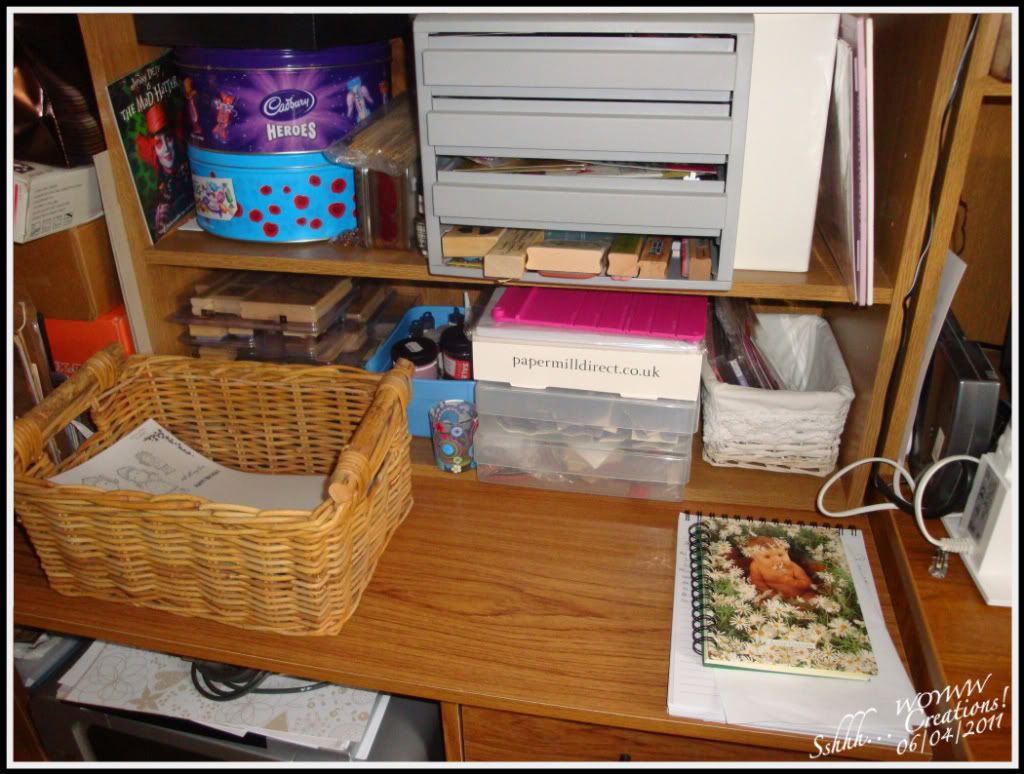 I've put everything away apart from a few more stamps that need to be mounted and catalogued, I spent ages cataloguing the ones that didn't need mounting (when did I buy so many new stamps??). I have added the basket to try to keep things tidy in the future.
And here's the other wee desk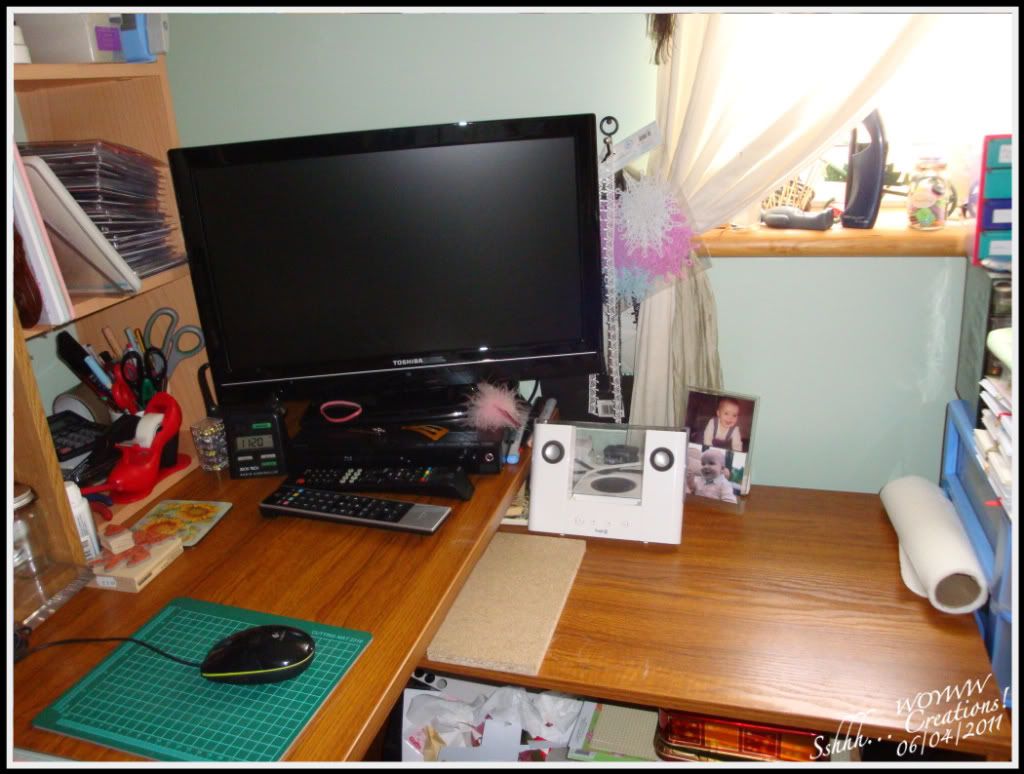 I treated myself to a new TV and bluray player (in a not-to-be-missed deal!) and I can't believe how much extra room it gives me compared to the old TV set-up. Good stuff!! More room to leave more stuff!! No, no, no! I will keep it tidy!
Famous last words!
Thanks for looking!