I always find men's cards a pain in the backside to come up with! And as it was my brother's birthday recently, I had a pain in the backside!! Lol
So imagine my joy when I saw the fantastic selection of stamps in the "Rock Squad" category on Kenny K Downloads?! Because my brother is a bit of a rocker ye see!!
So here's the card I made for him...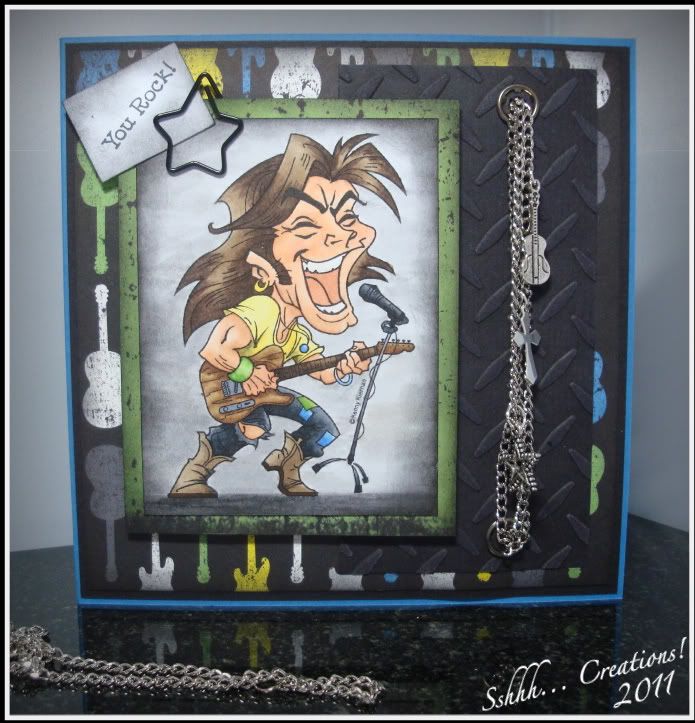 How brilliant is that image! Stephen Tyler eat your heart out!! Coloured with my copics.
The paper (a single sheet I bought in some craft shop or other is by Glitz it now) is one I've had for an age, with making a card for him in mind with it, but not having the right image until now. I also embossed a piece of black card with a cuttlebug embossing folder. I added a couple of gromlets with my crop-a-dile (although I must admit that I'm not entirely sure what the correct purpose of a gromlet is! Lol) and some lengths of a fairly heavy chain, which I added some relatively rocky charms to.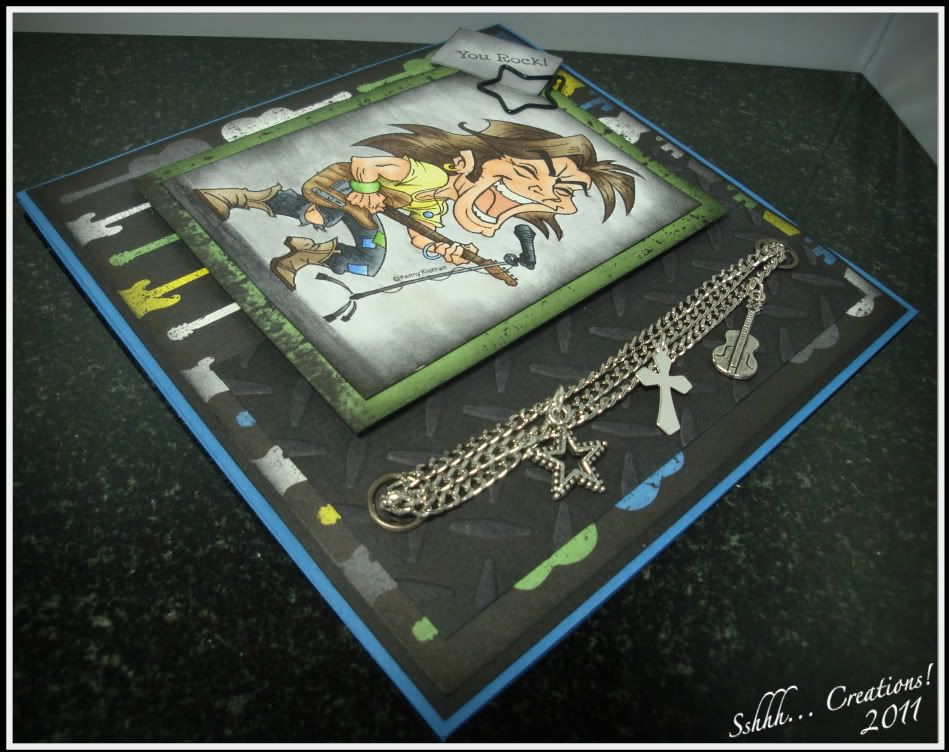 The inside is fairly simple (well it is a male card!) with the sentiments from Kraftin' Kimmie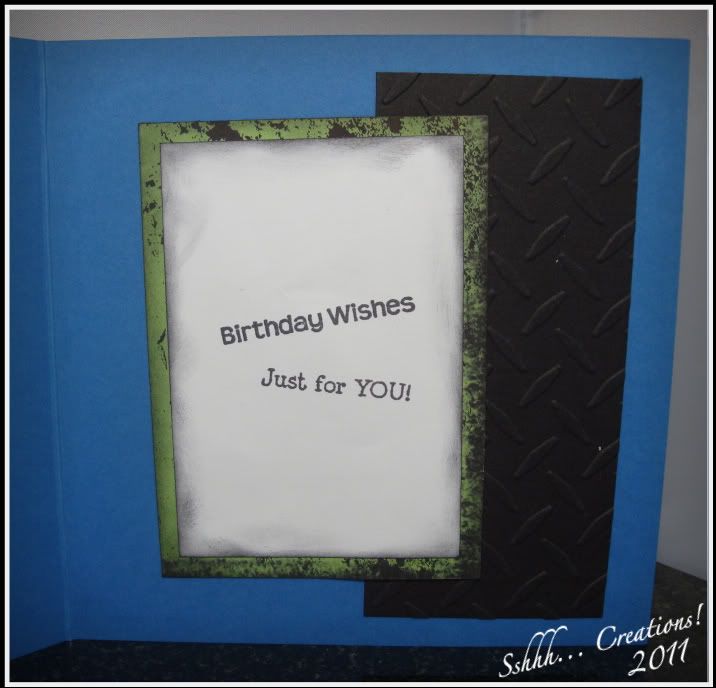 This card fits the following challenges:
Cards for Men; Embossing
Copic Creations; Your favourite Copic technique – mine is just using them! Lol
Double Dutch; Something old (my paper), something new (the image), something borrowed (I "borrowed" the star paperclip from my siser!) and something blue (the card base)
My Partner in Crafting Crime; Layer it up
Totally Papercrafts challenge; One for the Boys
Thanks for looking!