Happy Mother's Day to all the mummies out there! I'm a little late in saying it here, but it's been a busy day. My brother, sisters and I got a lovely pamper day for my mum and my sister got one as well, I came up with the idea to do that so I could go too - genius or what?!!

I had a busy weekend tidying my craft room and I didn't realise just how overdue it was for a good tidy up until I came across my Christmas papers! Lol! To be fair, I purposely didn't put them away cos I thought I'd make some Christmas cards, but I just don't have the heart for it at the moment so they're all away now!
Anyway, this is the card I made for my mum...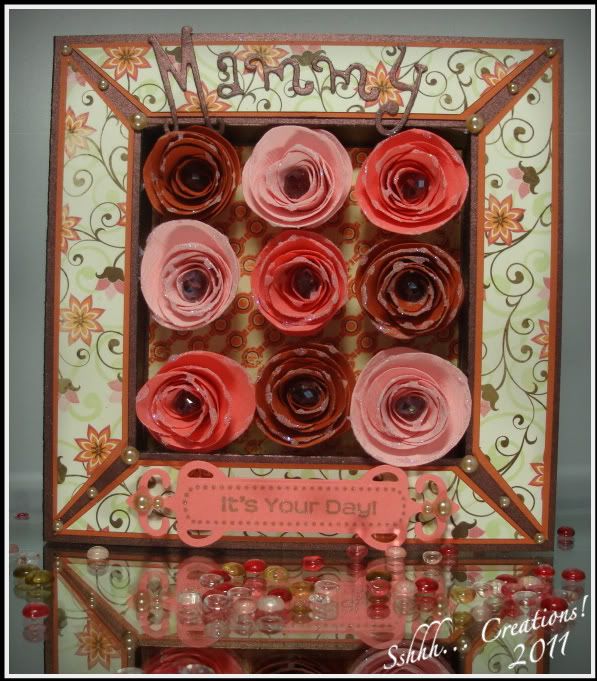 I followed a fab tutorial on Heather's blog on how to make shadow box cards.
I filled my box with hand-made wound-up roses, which I added a Swarovski crystal bead and some glitter. The glitter went on a little gloopy, but I think I quite like it - it looks a little like rain!

You can see the depth of the box here

The paper is Bo Bunny from the Vickie B paper pad. The sentiment is from a Kraftin' Kimmie set and I added some Wild Orchid Crafts pearls to the corners.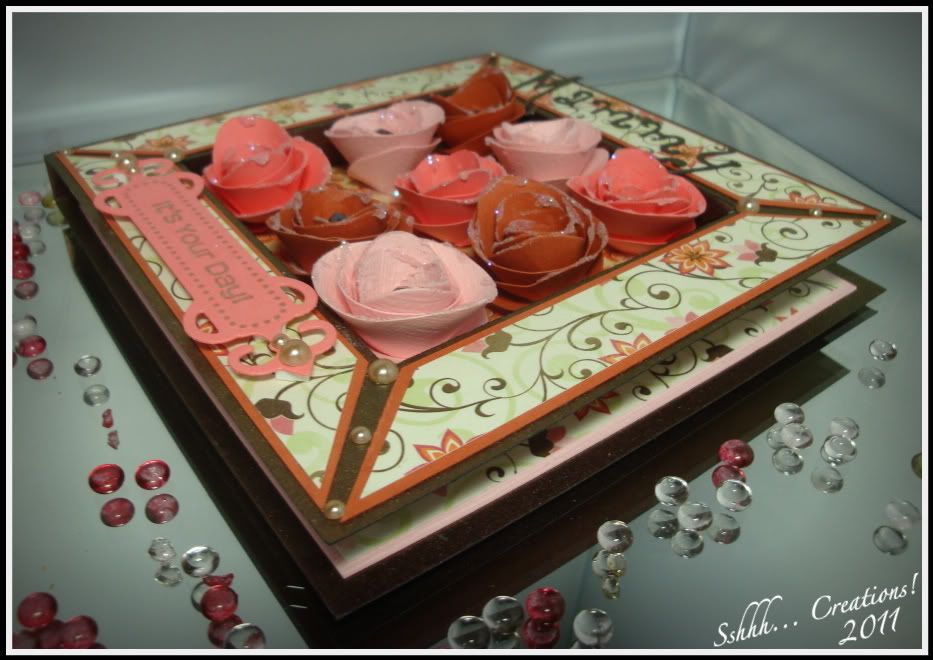 I used the same papers on the inside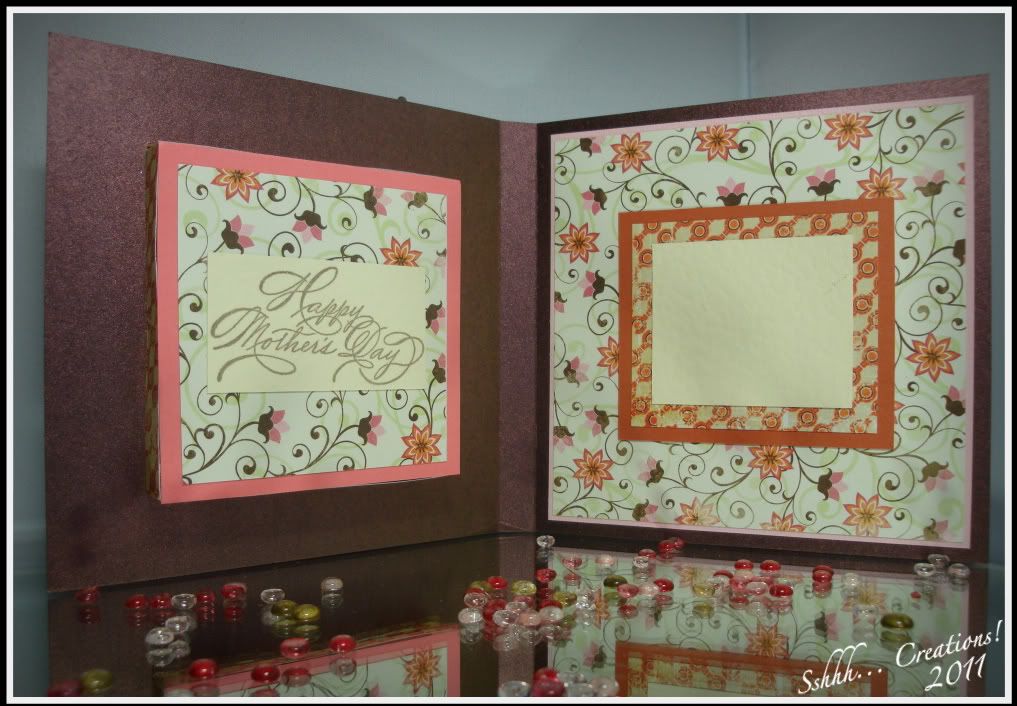 And finished it off in a matching box (I've been practicing tying bows, but I'm still not very good at it! And I have trimmed the ends of the bow since I took the photo.)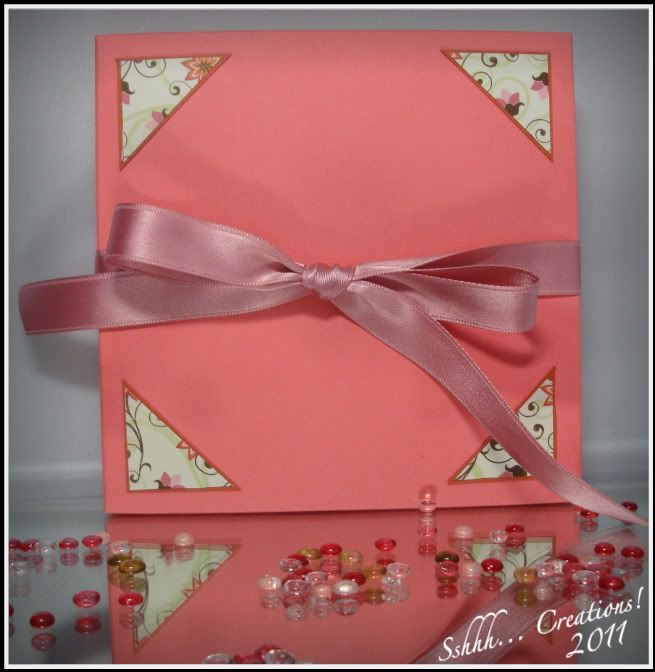 This card fits the following challenges:
Allsorts; Blooming Blossoms
Charisma Cardz Challenges; Bling & Sparkles
Delightful Challenges; Flowers
Oh La La Creations; Mother's Day/ Special Friend
Paper Sundaes Challenge Blog; Spring Blossoms
Stampin' for the Weekend; For Mum/Mother's Day (not too much stamping on this one – just the sentiments on the front and the inside)
Stamp, Scrap & Doodle Saturdays; Glitz
ABC Challenge; R is for Roses
Thanks for looking!