A late entry from me this week, have been busy all day and even though I had planned on doing this when I came home from work, something came up and I'm not long home!
My aunt is visiting from New York, so we went to visit her this evening as she's busy over the weekend. I've got a lot of stuff planned myself for this weekend - I'd like to get another push on the wedding invitations I've been making that are due to be posted out soon.
Anyway, not a big change on the look of my desk from last week as I've been very good and have tidied up (mostly) after myself
I got some new paper bags for putting cards into - you can see them on my side desk here. I've never had a stall or anything so never needed bags before, but after getting quite a few orders lately, I thought it would look more professional if I put them in a bag. I still haven't got around to cataloguing those stamps in the basket yet!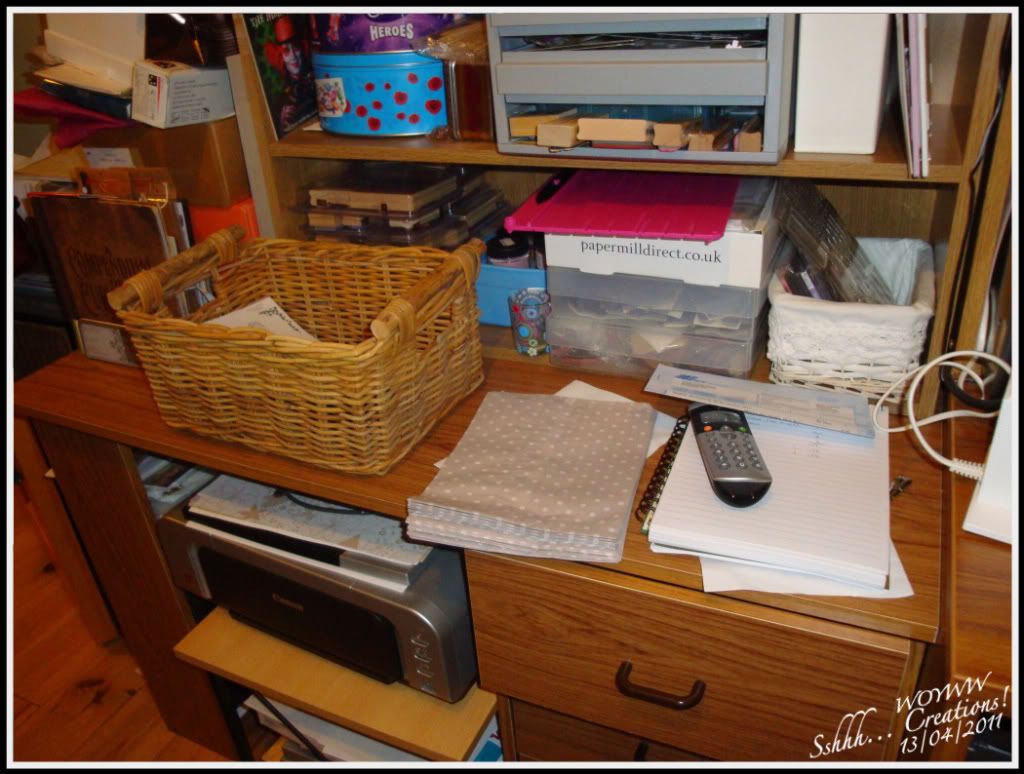 There's a little bit of evidence left on my little desk of some crafting from this week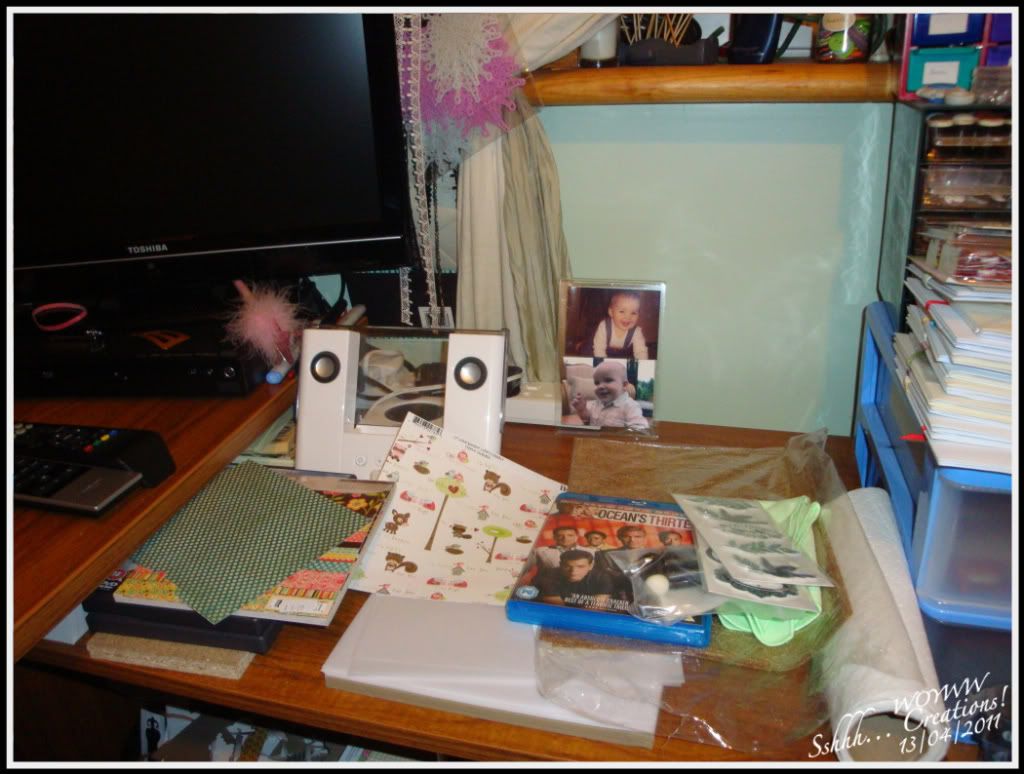 If you haven't already, head over to Julia's
Stamping Ground
to see more workdesks. I haven't been able to visit many people lately, but hopefully once I get these wedding invitations done I'll have a bit more time - although, I have 2 other weddings coming up too...it never rains but it pours!
Thanks for looking!