Howdy folks! Up and at it early for me this morning! I'm putting it down to the fact that I've recently started drinking tea, but I seem to have a lot more energy lately which is no bad thing!!! Even the smoke alarm that needs a new battery and started tweeting last night didn't annoy me – and it's on the ceiling downstairs, right under the floor of my bedroom! I must remember to get a new battery today.
Anyway, I went for a cowgirl theme with this one.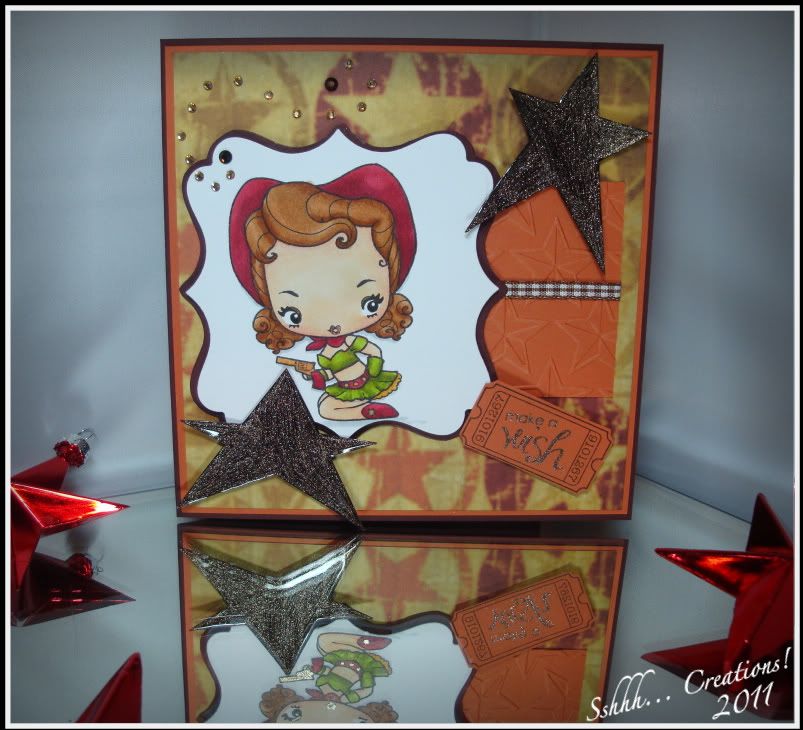 I used a Greeting Farm stamp "Cheeky Shooter" coloured with copics (What else?!) and cut out with a nestie.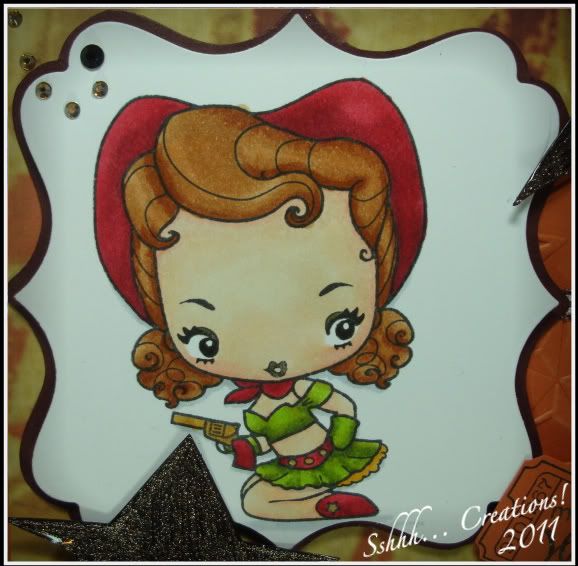 I embossed a panel with a starry CB embossing folder which I went over lightly with sand paper to soften a little. Then I cut out some stars, glittered them and triple embossed them with UTE – cos I didn't have time to wait on glossy accents to dry, but it worked out quite well. The papers are Tim Holtz Retro Grunge. A Whimsey Stamps ticket to finish.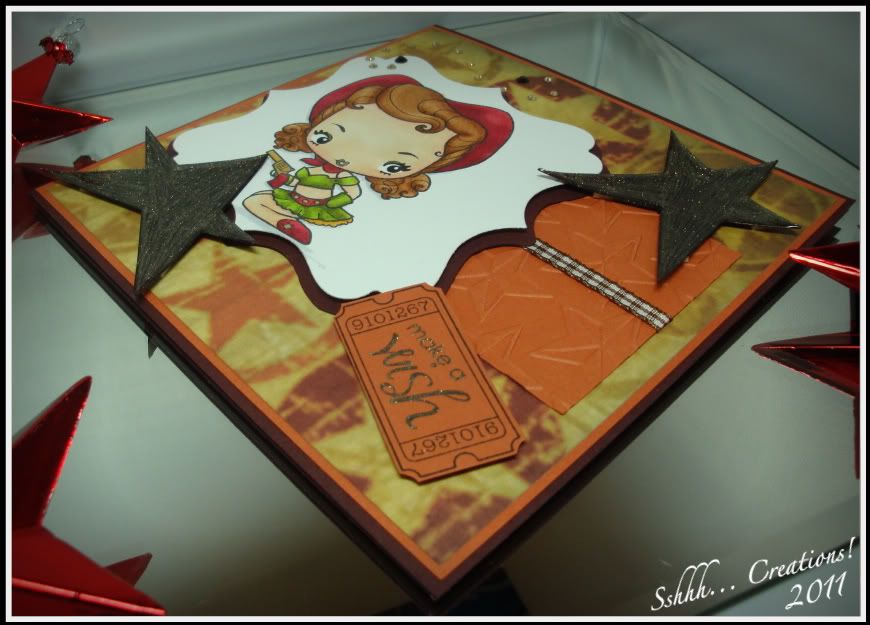 A simple inside with a nestie shape to match the front and another star. The sentiment is a Wild Rose studio stamp.
This card fits the following challenges;
Crafts For Eternity: Colour Recipe

Crafty Creations: Anything goes

Creative Belli Blog: The letter S – Stars
Paper Play Challenges: Anything goes
Paper Sundaes: Happy Birthday
Pear Tree Designs: Stamped image
Scrappy Frogs Challenge: Anything goes
The Corrosive Challenge Blog: Birthdays
Thanks for looking!