No, it's not a typo, it's my attempt at a clever title. I'm not sure how well my cleverness fairs out there! Lol
Here's a card I made for my sisters birthday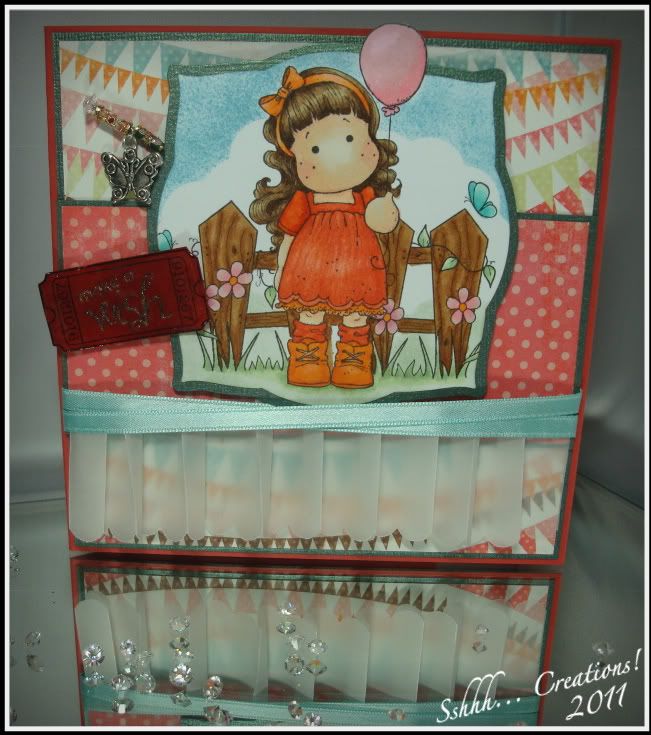 See! There's a fence! Is my cleverness looking any better? No, I didn't think so!
I used a lovely Tilda coloured with copics and the fence stamp is a CC designs stamp.
The papers are MME Tickled pink – I love these papers, they're so bright and lovely! I edge punched some velum and sort of pleated it along the bottom and a Whimsey ticket stamp which I triple embossed with UTE powder. Lastly I attached a charm to a fancy pin along with a couple of equally fancy beads.
This card fits the following challenges;
A Spoon Full Of Sugar: Anything goes
CLP Challenges: Sketch (Rotated)
Cupcake Craft Challenges: In the garden
Delightful Challenges: Masking
Magnolia Down Under: Your favourite things
Paper Sundaes: Happy Birthday
Pear Tree Designs: Stamped images
Scrappy Frogs: Anything goes
The Corrosive Challenge Blog: Birthdays
Truly Scrumptious: Anything goes
Thanks for looking!