Although, I was early sending the cards!
What a hectic time I've been having since I last blogged! I've finished the wedding invitations I mentioned before and added a few tweaks. Then I helped out my sister as she moved house, took a lot of time and energy to do that! Throw in a wedding and various other exploits and there's no time to blog! So I have another build-up of cards to show – and I hadn't even finished showing my last build-up!
And typical – as soon as I have a bit of time to get updated, blogger is having problems!!
So, we had an Easter swap on the MAC forum, and in between making wedding invitations I managed to scrape a few of these together – I made them all the same cos of shortness of time!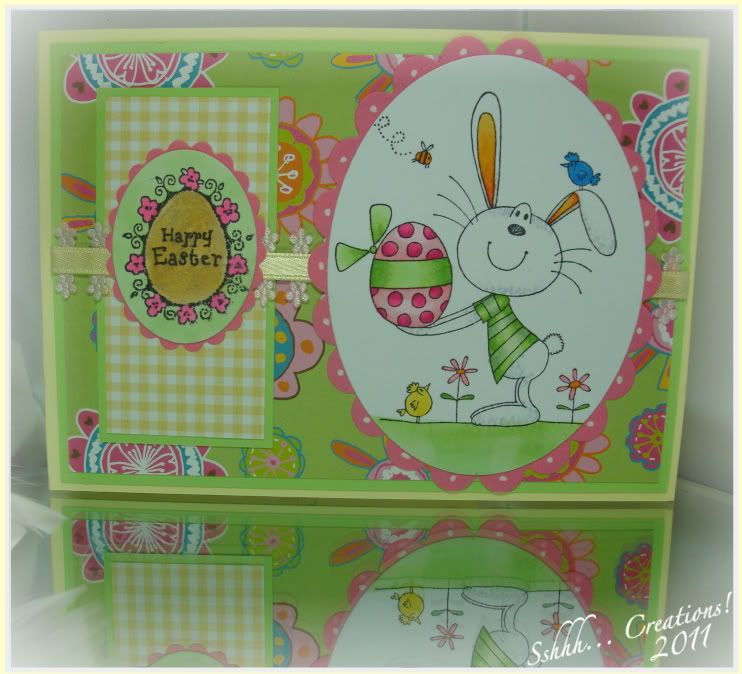 I used a Penny Black stamp I've had for a while called "Eggceedingly Happy!" I love that name! I coloured it with copics – I must start taking a note of which markers I use.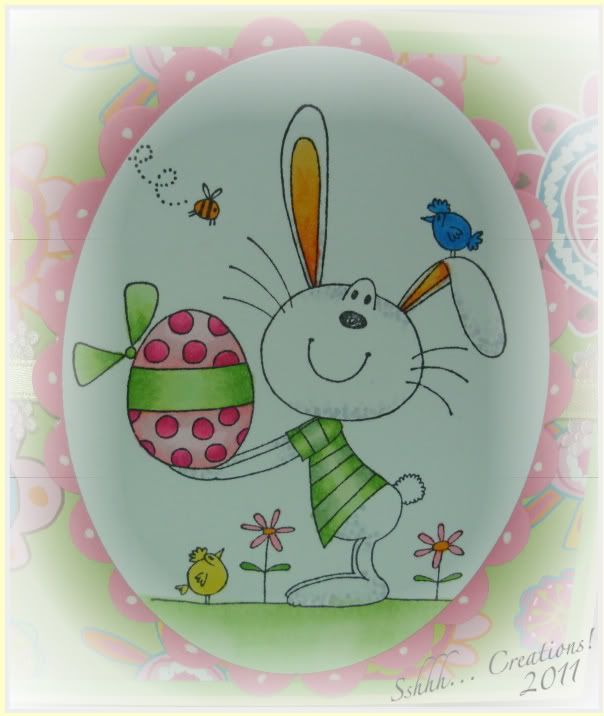 The "Scrappy Cat" papers are ones I've had for a while too, but I had a few sheets of it (so I had enough to go around all the cards to be made) and I thought the colours were nice and bright and cheery for Easter. The panel of yellow gingham is from Pink Petticoat. The sentiment stamp was a freebie with a magazine, although it was a bit blotchy when I stamped with it, I had no other Easter sentiment to use!
The inside was just plain as far as I recall – back to those time issues! I don't have a picture of it anyway.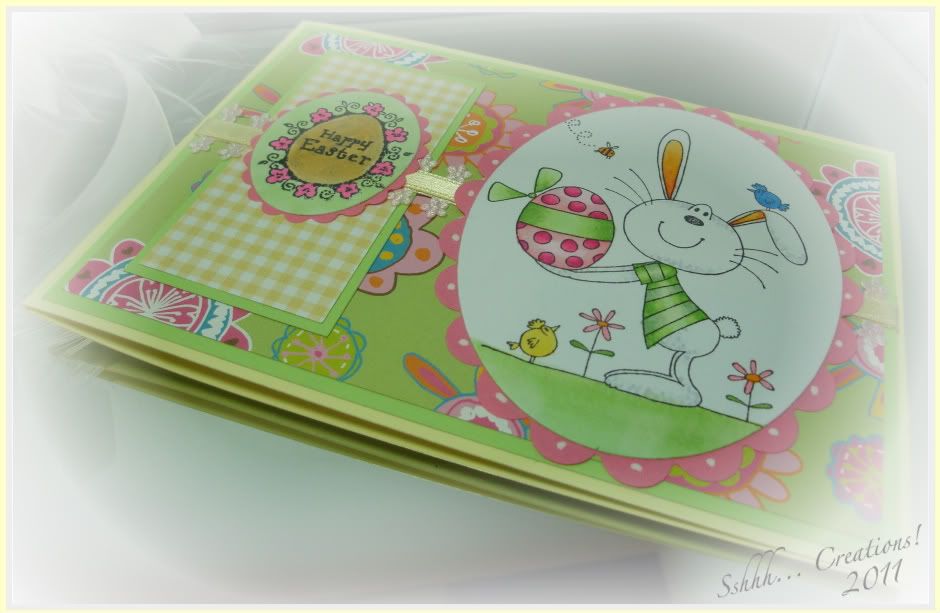 This card fits the following challenges;
Crafty Creations: Anything Goes
My Time To Craft: Scallops
Paper Sundaes: Magical & Mythical creatures (The Easter Bunny is a magical creature to me!!)
Pear Tree Designs: Spring
Scrappy Frogs: Anything Goes
Secret Crafter Saturday Challenge: Dust off your stash
Thanks for looking!