I always love trying new techniques and new folds. When I saw this 'twist' on the regular easel cards I thought it looked difficult – how wrong was I?!! I love making these cards now; I think it's one of my favourite types of cards at the moment.
So here's my first attempt at a twisted easel - a birthday card for my sister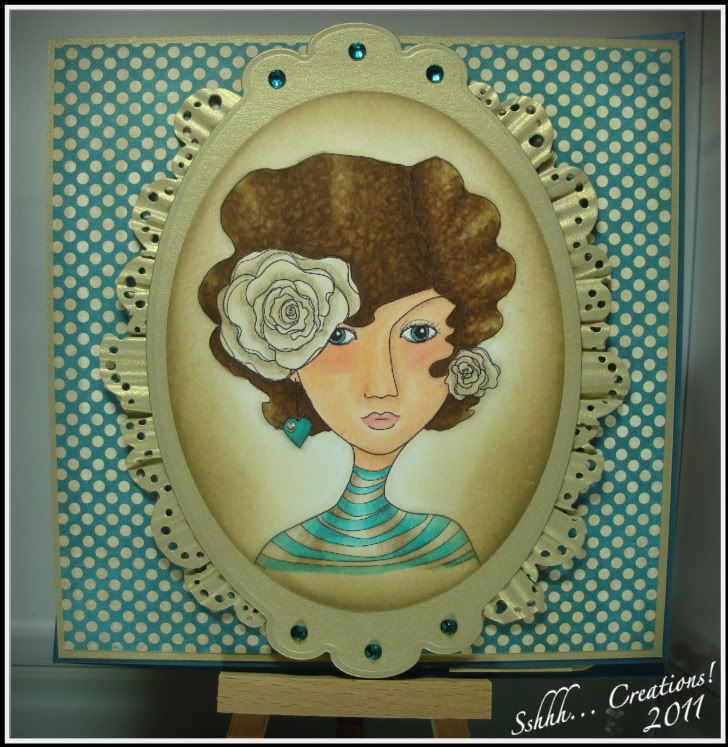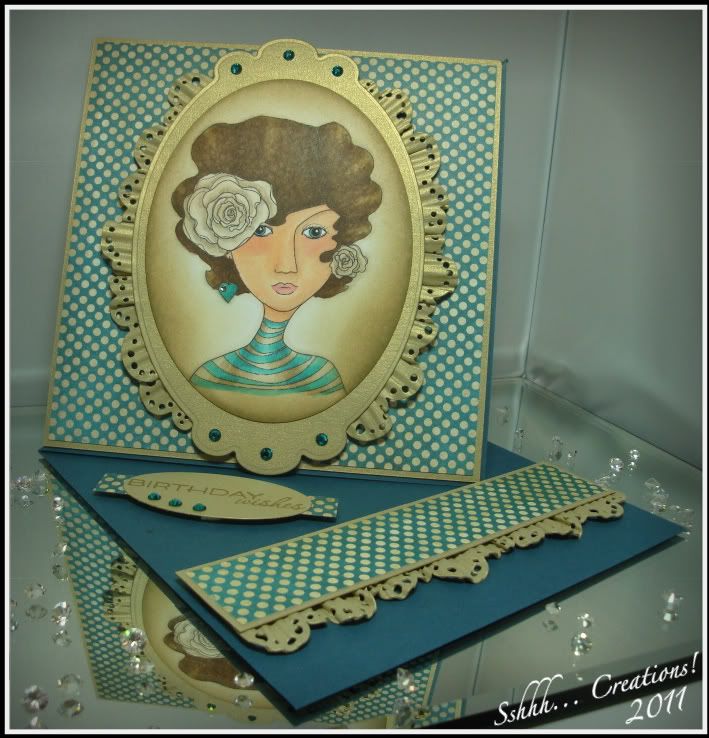 Like the original easel card, it's very difficult to photograph!
The image I used is from Sketching Stamper and is called Valentina. I coloured her with my copics and teamed her with papers from the MME Stella & Rose pad. I love the vintagy feel of it.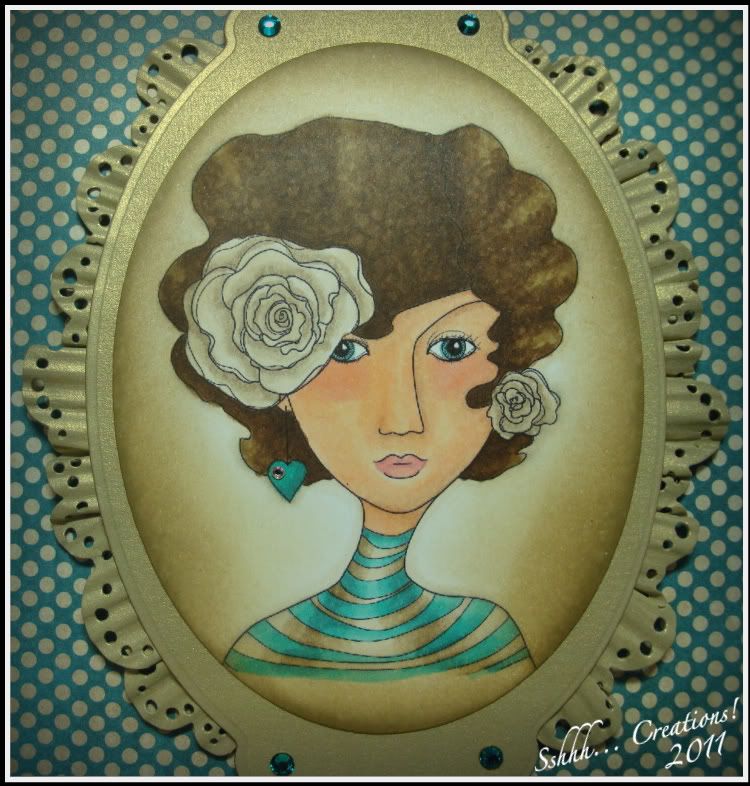 I finally got a lace border doo hickey (have wanted one forever, but they're so expensive!) and I after I cut a few strips I ran them through my paper crimper and scrunched it up. Then I attached it to the card with some extra sticky tape.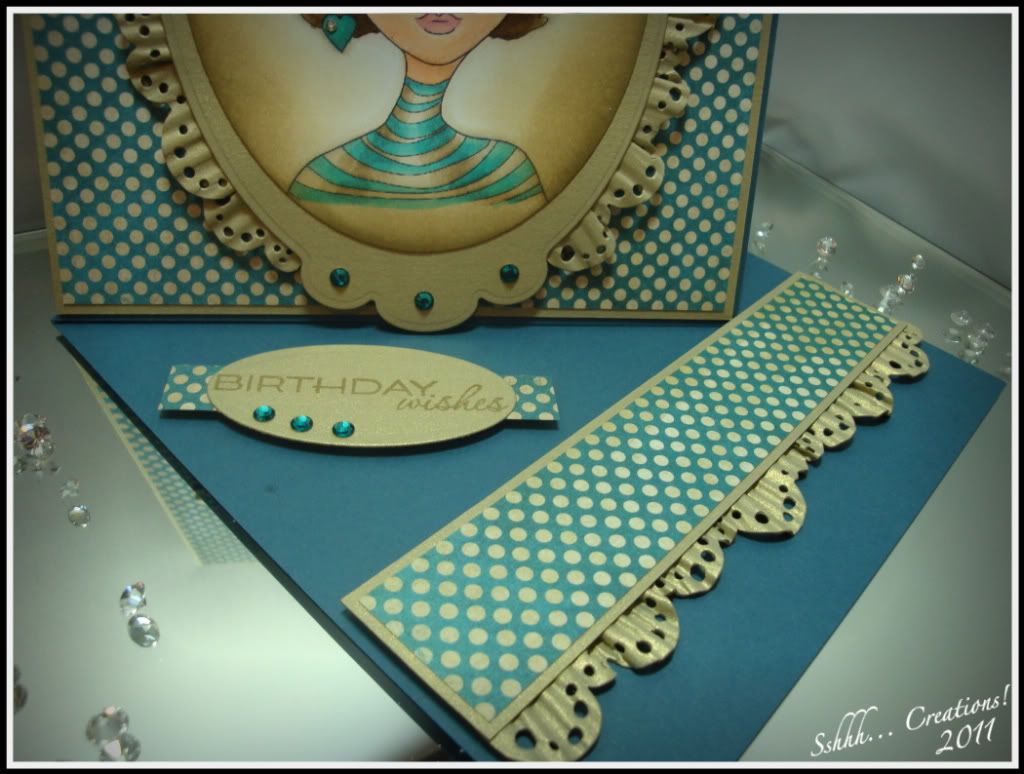 The sentiments are from Waltzing Mouse and I added a few blue Swarovski's for a bit of bling. I also used up some of the scrap paper on the sentiments. I added a pocket to the inside underneath the flap to hide some money in – the recipient found it incredibly quickly though!!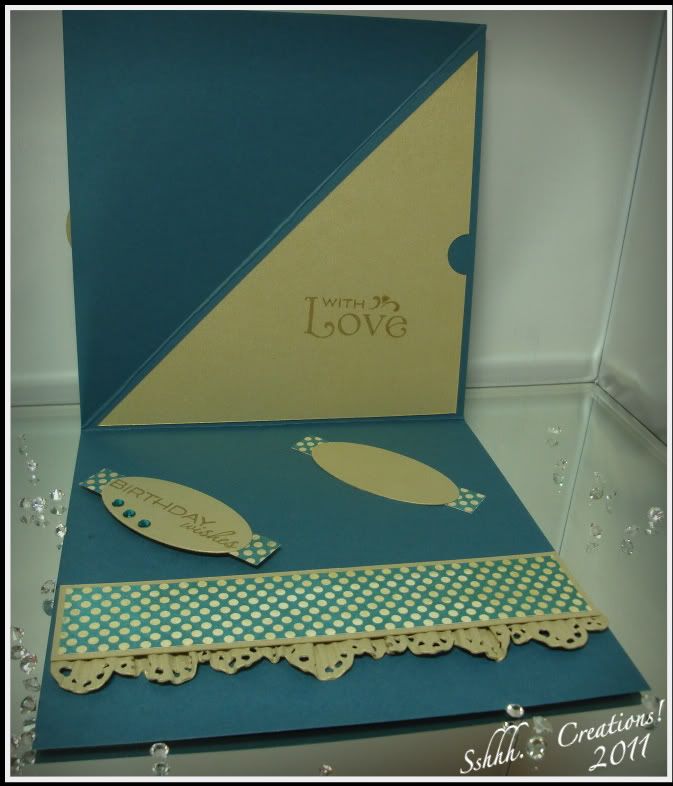 This card fits the following challenges;
By the Cute & Girly: Anything Goes
Crafty Creations: Anything Goes
Creative Inspirations: Decorate the inside of your cards
Double Dutch: Make a vintage card
Oh La La Creations: Tres Chic
One Stop Craft Challenge: Birthdays
Scrappy Frogs: Anything Goes
Simon Says Stamp & Show: Anything Goes
ABC Challenge: U for Underneath

The Crafty Pad: Spots & Dots
The Shabby Tearoom: Ruffles
Thanks for looking