It was one of my crafty friend's 30th birthday, so I wanted to make her card special. As one of my new loves are twisted easel cards, I thought I'd go for one of those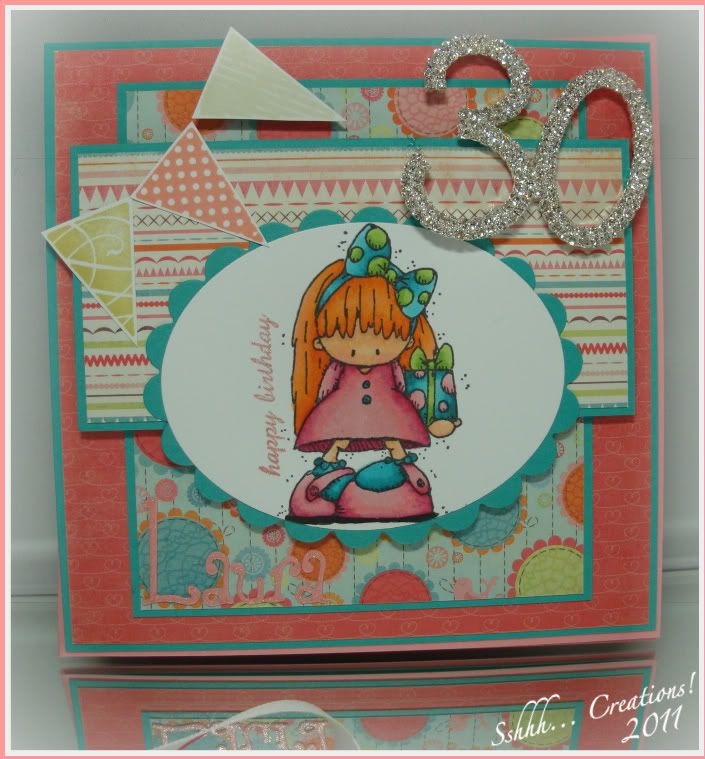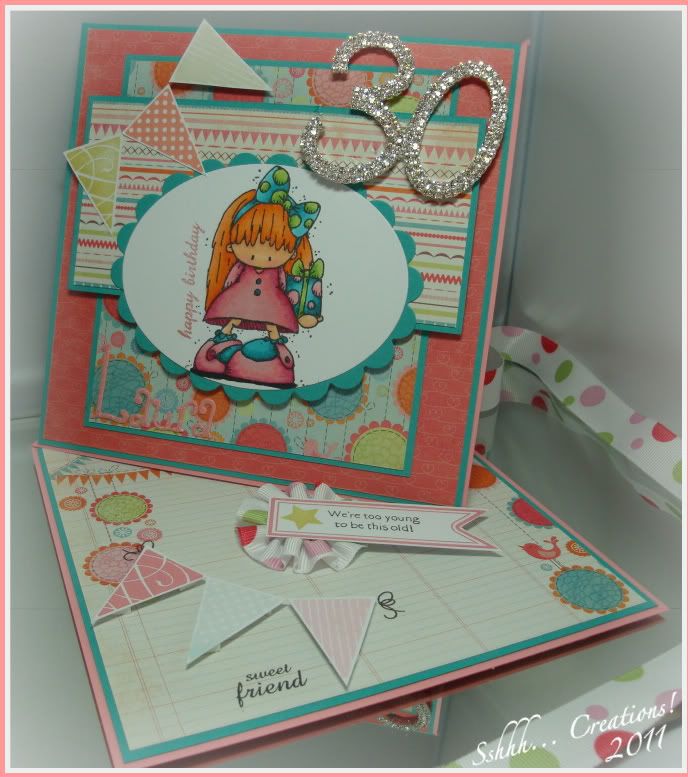 The image is a Whipper Snapper stamp imaginatively named "Little girl with dotted present". Coloured with copics. The sentiment is a Wild Rose Studio stamp.
The banners are stamps from a Waltzing Mouse set called Bitty Banners. The papers are from MME Tickled Pink pad. The big diamante 30 is from a local craft supplier.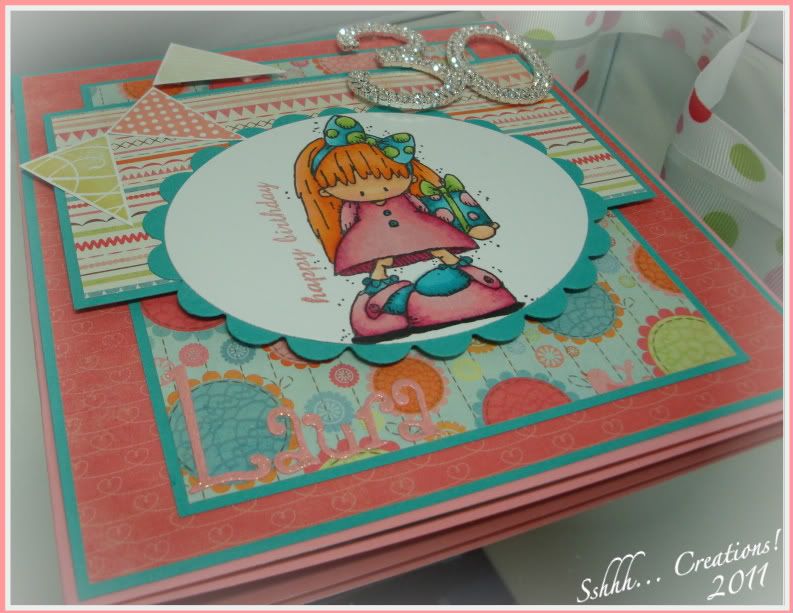 The sentiment on the inside (which is also the outside when the card is open!) is a Stampin' Up! stamp surrounded by another WM stamp from the Bitty Banners set. I made a rosette by sewing up one edge of a length of ribbon and pulling it tight and sewing it closed.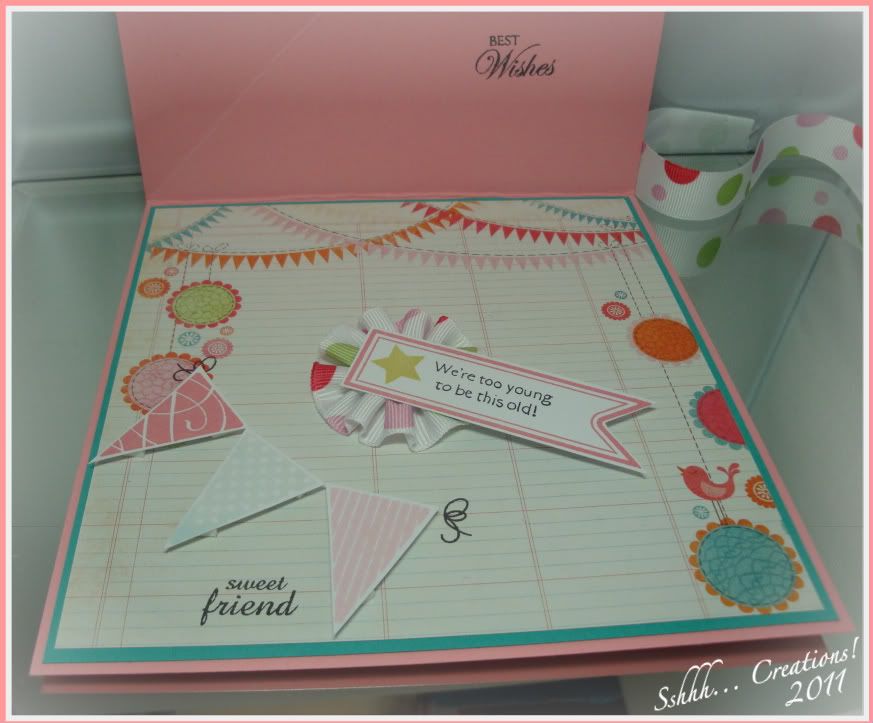 This card fits the following challenges;
Craft Us Crazy: Favourite embellishment – I love the blingy 30
Crafty Creations: Anything goes
Creative Inspirations: Decorate the inside of your card
My Partner in Crafting Crime – Incorporating numbers
Paper Sundae's: Happy Birthday
Scrappy Frogs: Anything goes
Sweet Stampin' Challenge Blog: Spots, strips and sparkle
ABC Challenge: U for underneath
The Corrosive Challenge Blog: Birthdays
Thanks for looking!