A colleague of my sister asked for a card for her sons 18th birthday and she asked for it to be sexy. So I immediately thought of a Kenny K image and sent her a link to his site to have a look and see if the image would suit (it is from his mother!!). Well the IT department at her work obviously thought it was a little too raunchy and black-listed me from sending any more emails!!!
Here the card with the offending image
As I said the image is Bodacious Bev from Kenny K Designs and I've coloured her with my copics. I cut her out with a nestie using the out-of-the-box technique.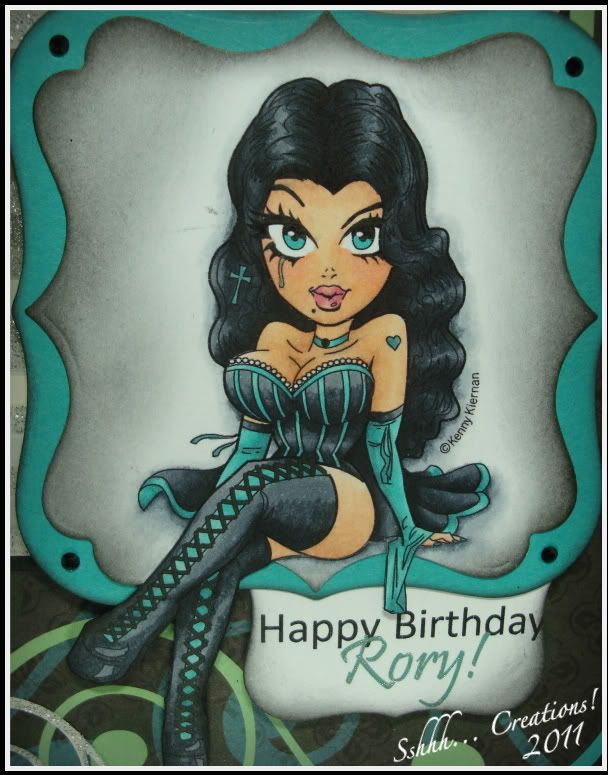 The papers are DCWV from the All Dressed Up stack. I cut the card base using a mega nestie in my grand calibur. I coloured a chip-board 18 black and then glittered it with black glitter. The sentiment is computer generated.
The inside with some matching DCWV paper and a Wild Rose Studio sentiment.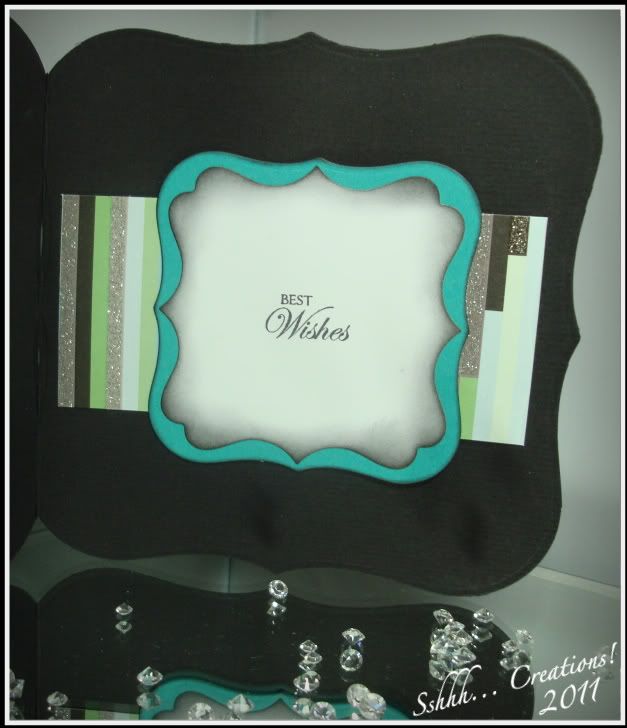 I'm sure you'll be pleased to hear that my good reputation has been restored and my email address removed from the black-list!
This card fits the following challenges;
A Spoon Full of Sugar: Anything goes
Crafty Catz: Anything goes
Creative Belli Blog: The letter S – for Sexy! My old stash is the paper which I've had for ages!
Paper Play Challenges: Sparkle galore
Simon Says: Sparkle & shine
Sketchy Colours: Blue, green & black
Totally Paper Crafts: Don't be square
Trully Scrumptious: Anything goes
Thanks for looking!