Here's another challenge that I missed - last weeks Crafts 4 Eternity sketch (again!!). I'm a bit useless really aren't I!
The card was for my sister and her husband for their 3rd wedding anniversary - and to be fair to myself, I was just in the middle of a really horrible flu which I'm just getting over now.
Here's the card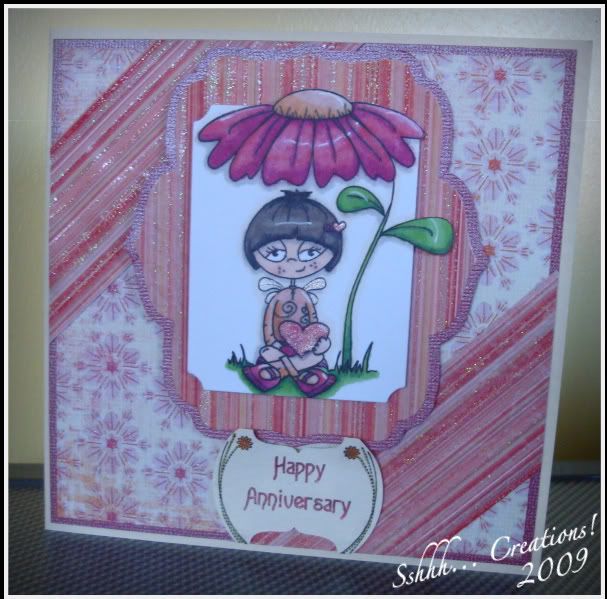 I used one of my Sharing Sherbet stamps from Pollycraft and coloured her with my promarkers.
The papers are Laundry Line from My minds Eye. The Sentiment was cut using my tab punch form Stampin' Up! and I also used one of the tab stamps too.
I didn't get a picture of the inside but it was fairly boring anyway!
I hope you liked it - thanks for dropping by!