This is a card I made a while ago. I was asked to make a card for a boys 5th birthday so I tought I'd use my Pirate stamps from Sugar Nellie.
I coloured him with my promarkers and hughlighted the buckles etc with a gold Sakura metallic pen. I mounted him on a nestie circle with inverted scallops - I thought it looked a bit like a wheel on a ship.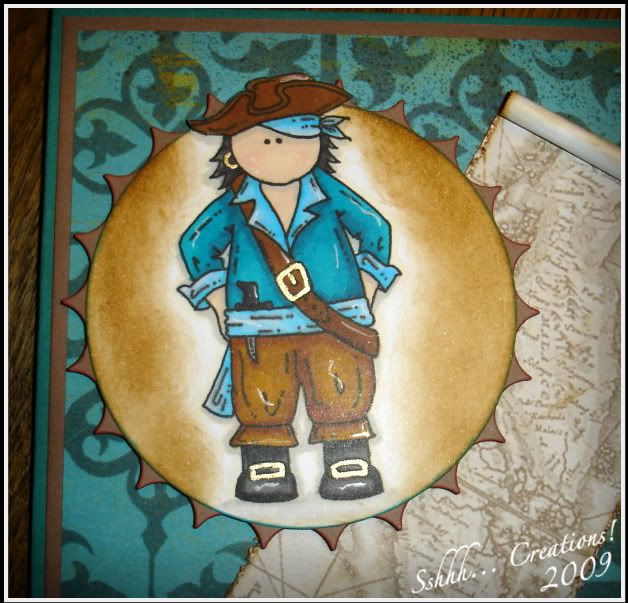 I was able to use some papers that I've had for ages with maps on them so I destressed the edges and rolled them up to look like proper Pirate maps! I also made the sentiment on my computer and rolled it up to match the map.
I hope you liked it - thanks for dropping by!