I was looking through my photo's of cards and realised that I had a few that I didn't get blogged in time to take part in their challenges.
This is the first one which was meant for the Crafts 4 eternity challenge a couple of weeks ago.
I had made it for a forum friend. The image is of course a Magnolia. The papers are from the Wild Asparagus set from My Mind's Eye.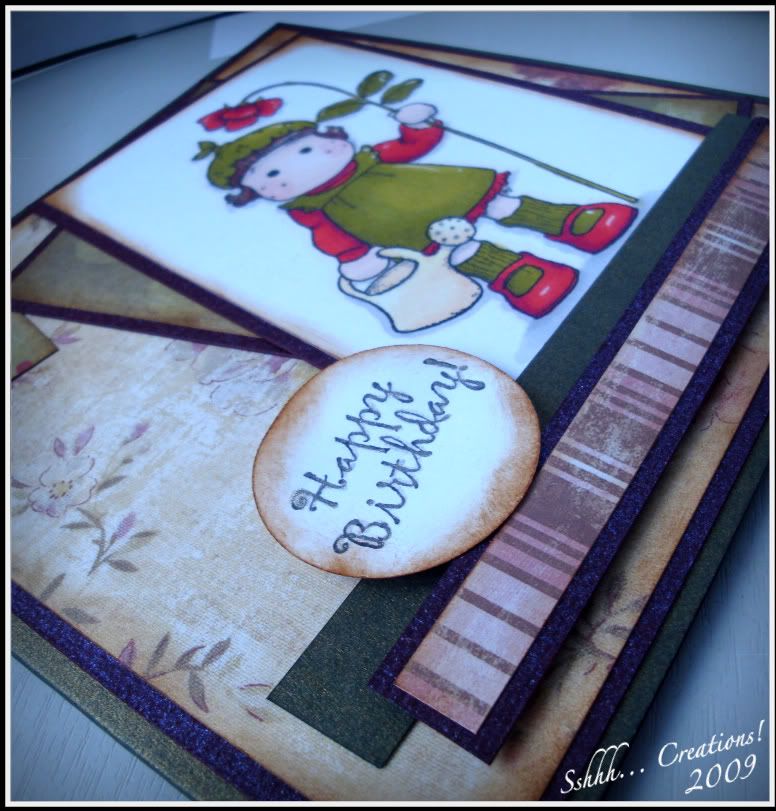 This is the inside
I hope you liked it - thanks for dropping by.