I was very cross with myself for missing the second challenge from Sketch and Stash - So I decided to get in early with this one! I actually had it mostly made last night but just had a few finishing touches to do tonight.
This is the sketch: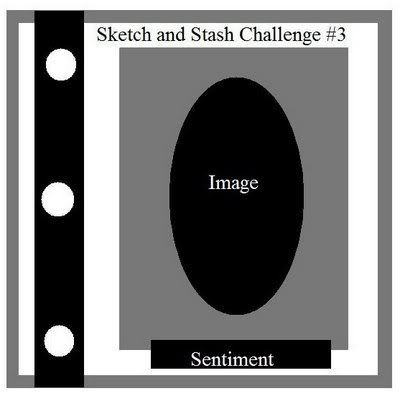 And my card: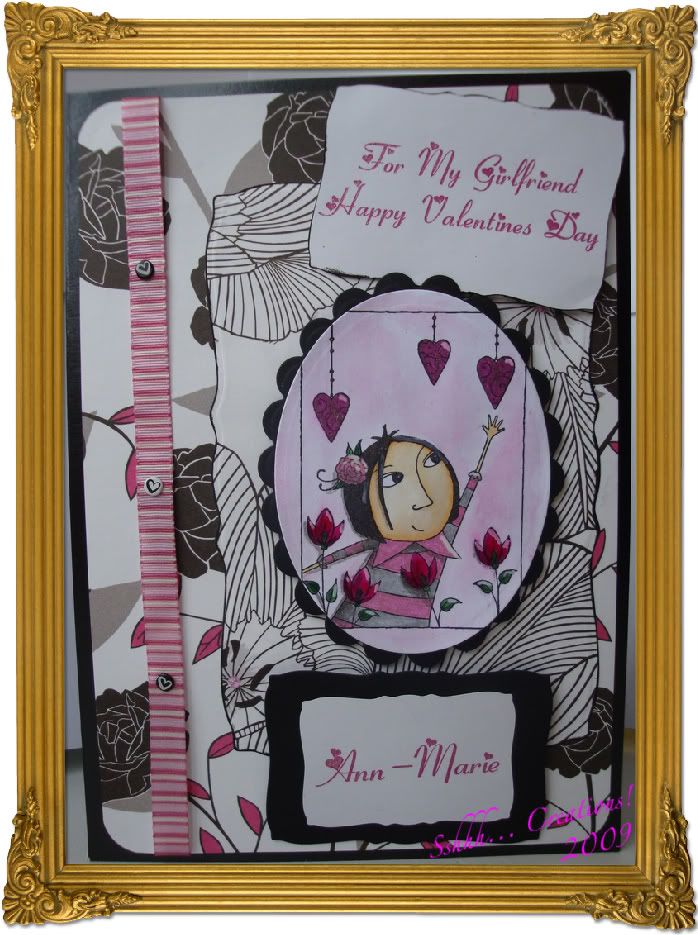 A really lovely sketch! My new stash??? Pretty much everything!! New (for me!) Sugar Nellie Stamp "choose", New papers - which were a freebie for subscribing to "Quick and Crafty" magazine, new ribbon (Anita's) and it's the first time I used those brads even though I've had them a while - don't know the brand, sorry! And I also used my new mega nesties!
I coloured the image with H2O's and stardust pens, shaded with distress ink and highlighted with a glaze pen.
Glancing down my list of challenges I see that it fits a couple of others too!
Charisma Cardz challenge was to use black and white and one other colour... mine was pink! I didn't notice that the card fitted this challenge until I had it made!!
Daring cardmakers wanted to see 3 different patterned papers, I have 2 on the front and another on the inside - I hope that counts!!
Our creative corner wanted to see heart and Papertake weekly wanted to see hearts and flowers (there are flowers on the backing paper!) It's hard to miss hearts on a card at this time of year!!
Here's the inside (with the third backing paper!!)
So there you are! I hope you liked it!