I was asked to make a card by my brothers girlfriend for her sister who's moving house. I then discovered that the only house stamp I had was of a birdhouse! (There's an excuse for another shopping spree!!) But then I thought that my new bird shapabilities would be perfect!!
I also wanted to fit a challenge into it as it's been so long since I joined a challenge.
There's a brand new challenge blog called Colour Create and their first challenge is to use the colours pink, green and brown.
So here's the card: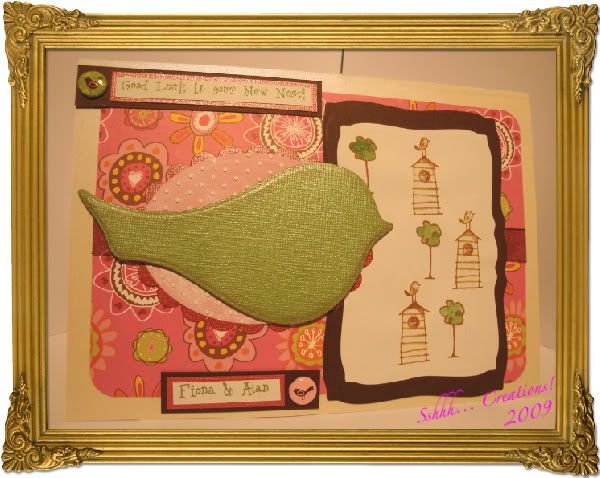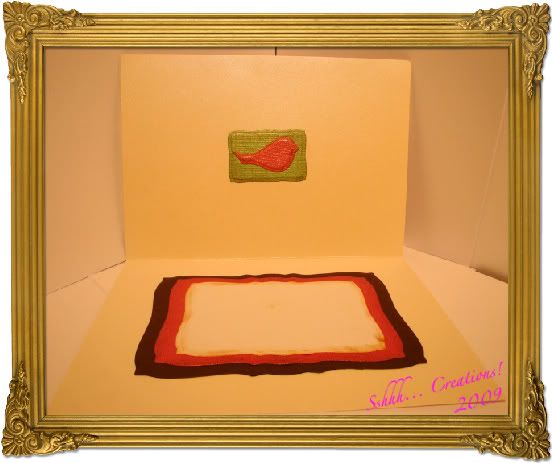 Again, the lighting for taking my photo's is terrible - even though I've set up a big bright light, I'm still getting a yellow tinge.
Anyway, I hope you like it!