I'm scheduling this card way in advance as I'm off on my holidays at the moment. I am actually due home, but just not soon enough to do this as it is for the new challenge at
Alphabet Challenge Blog
.
We're up to R now and the challenge this fortnight is...
The recipe in question is
1 image
,
2 patterned papers
and
3 flowers
. Simples!
My sister has recently moved house, so I made this card for her. I saw a
tutorial
for a cute pop-up card a while back, so I thought I'd give it a go.
Here it is...
And a side view
The fabby image was a freebie from the even more fabby
spyder
, you can purchase her digi's
here
. I coloured it with my copics. The papers I used are from the Jillibean Soup "Blossom Soup" pad.
I used some cute little toadstools that I got ages ago in a garden centre! I could never find the right thing to use them on as they are quite bulky, but this card was perfect for them along with 3 cherry blossoms from
Wild Orchid Crafts
.
The card folds up really easily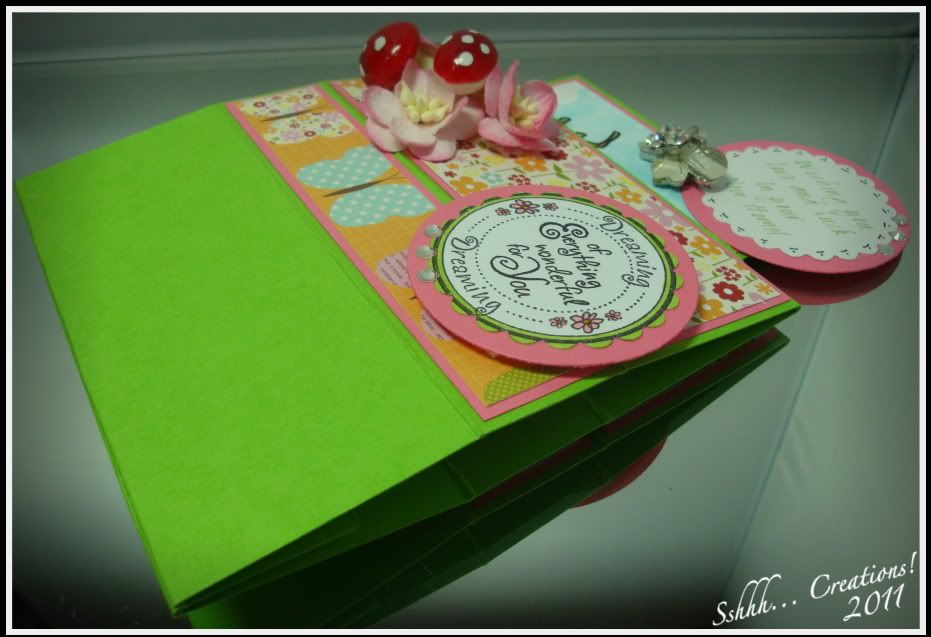 And fits into the box which I made for it – I used a scallop edge punch on the lid and base of the box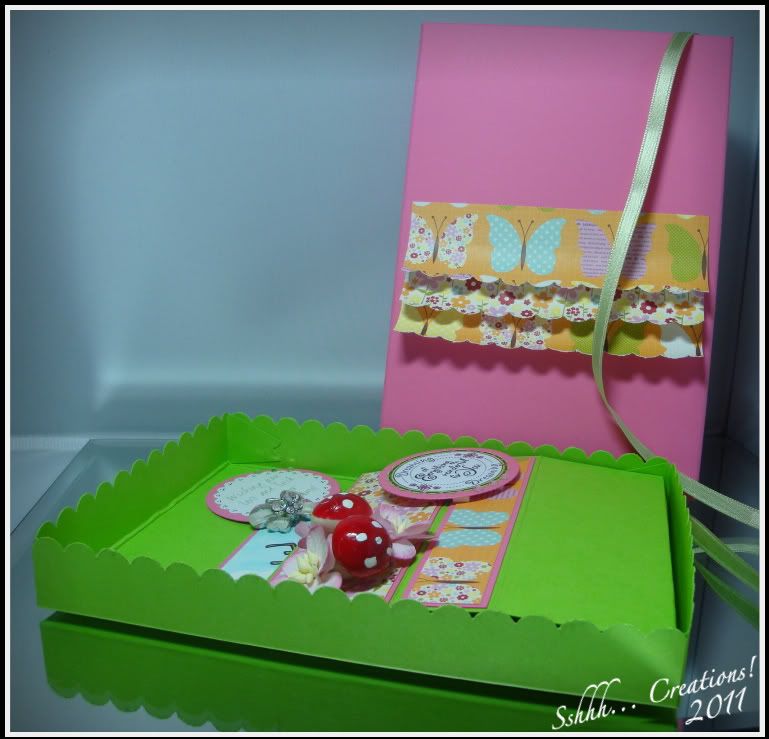 And I tied a ribbon around it to keep it closed
And that's it!
So why don't you pop over the the
Alphabet Challenge Blog
to see the other DT's fabby cards and then make one for me to see!
Thanks for looking!