And I'm having to schedule it cos I'll be away at my second wedding in 2 days! Yes the weddings are finally here and I've got all delivered and have no more to do except enjoy the days festivities (chest infection permitting
)! It's actually Wednesday night but I'm sure I'm correct in saying that the wedding yesterday was beautiful and a great day was had by all!! Lol!
Now, pastels aren't my strong point as I like either dark grungy looking cards or bright and cheerful, the middle ground is hard to find in my opinion! So this is what I came up with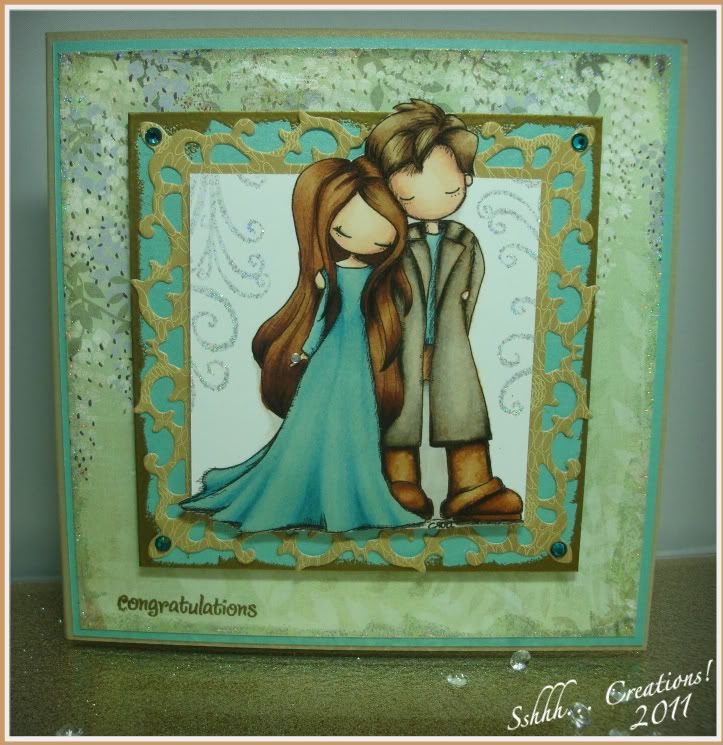 It's an engagement card that I made for my friend
Andria
from the
MAC
forum, she recently got engaged so I couldn't not send a card!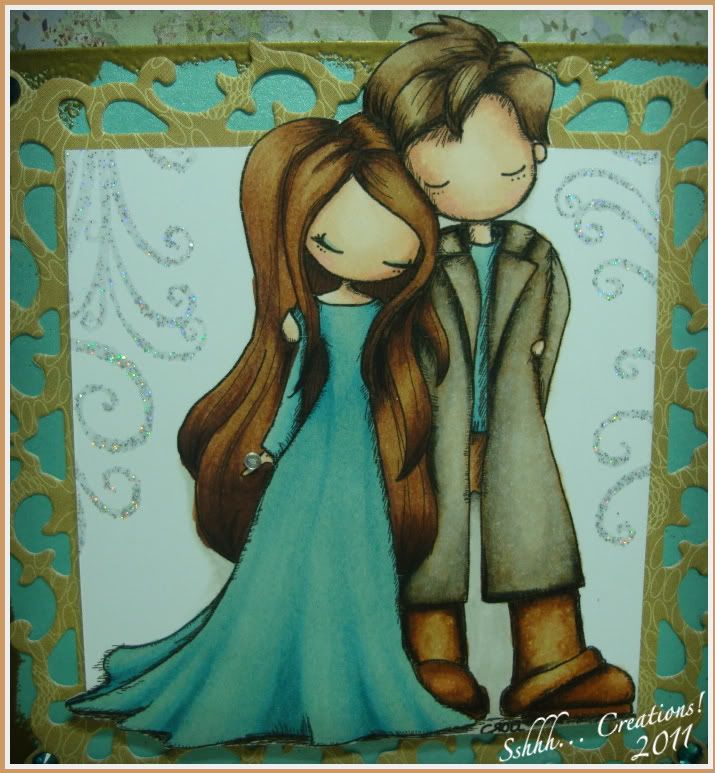 The gorgeous image is from
Tiddlyinks
, it's called "You & Me Baby" and I've coloured it with a mixture of copics and tria markers and finished it off with prismacolour pencils. I added a gem to her finger as an engagement ring and realised just before I put it in the envelope that I put it on the wrong hand!! Lol! I didn't get a chance to re-take the picture so you'll just have to take my word for it that I changed it!!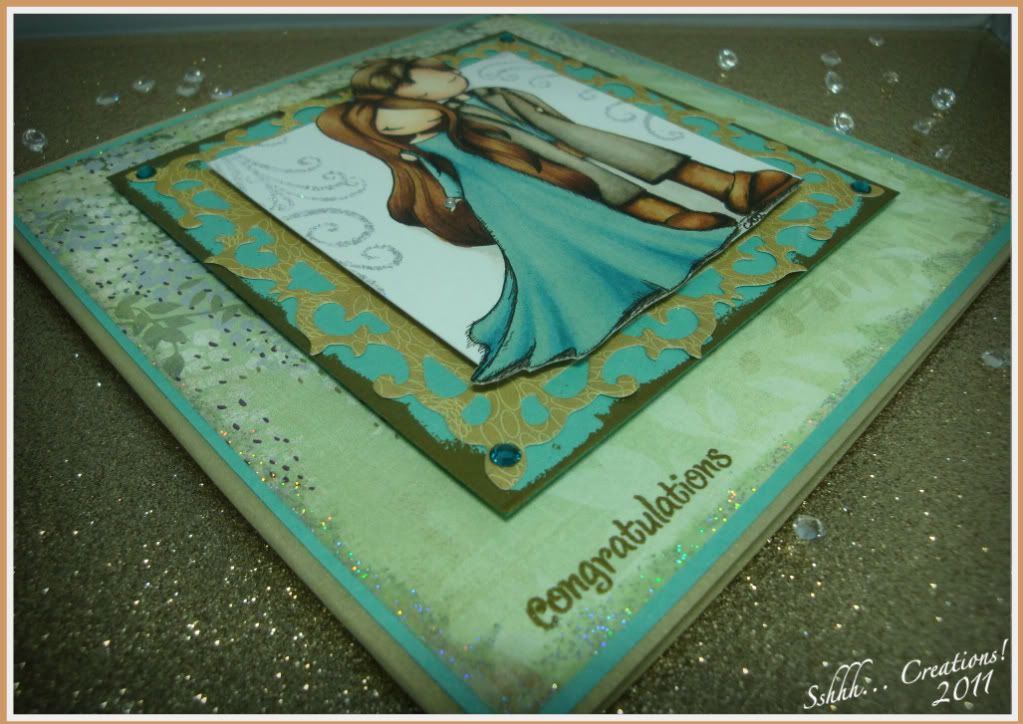 The papers I used are from my favourite and most used pad – Basic Grey, Wisteria. I must see about getting another one as the one I have hasn't got many pages left.
I used a Spellbinder square Fleur De Lis die for the background and cut a square of contrasting card to go just behind it, I heat embossed the edges of it with gold powder and the edges of the largest layer with super sparkle holographic powder. The Umount swirls around the image are also the holographic powder – it gives a lovely sparkle! Some Swarovski's to finish.
I decorated the inside to match using a computer generated sentiment.
So why don't you pop over to the
Alphabet Challenge Blog
to see the rest of the DT's fab creations and take part and let me see some lovely pastel pictures!
Thanks for looking!