On the Mad About Cards forum, we have started doing a bi-monthly card swap. The theme is picked by a different member each month and for this month
Anne
chose the theme Silhouette.
Because I've been so busy doing wedding invitations and heading off to rock concerts
:P
I decided not to take part in this one – it felt so weird not taking part in it, so I came up with an idea and made one card that fits the theme. Well, I think it does anyway! Lol
Here it is...
When I thought of silhouette's I immediately thought of those oriental type shadow puppetry things, so I thought I'd like to try to get the feel of that.
So I got a small branch stamp with little blossoms on it that I've had for ages and always thought it looks oriental and stamped it a few times onto white tissue to make a larger branch.
I then cut an aperture out of my card base and stuck some acetate over the aperture before I positioned the stamped tissue paper over it, the acetate is to make sure I didn't make a big hole through the tissue!
I then got some bamboo skewers and cut them down with a saw to make a frame around the aperture. I used a hot glue gun to keep the sticks in shape and then tied some
button twine
from the Ribbon Girl around the joins. I also made a frame around the outer edge of the card to hide the mess in between the layers!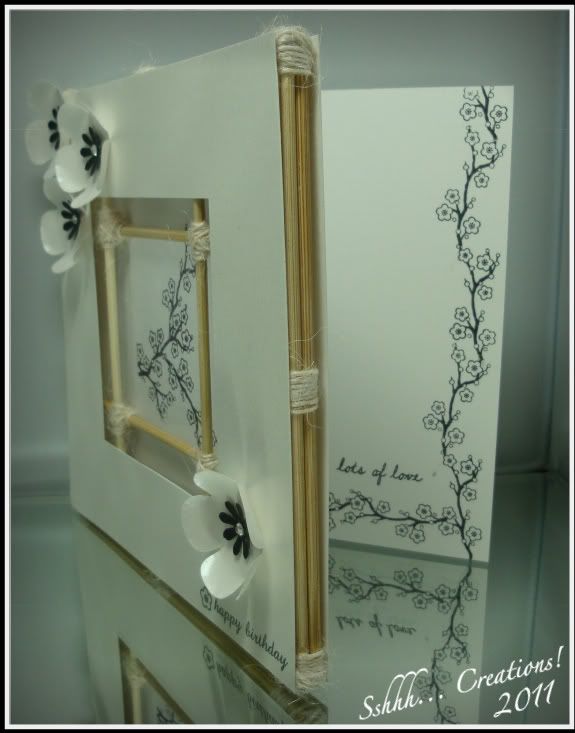 I used the branch stamp again on the inside of the card which carries the theme from the picture in the aperture.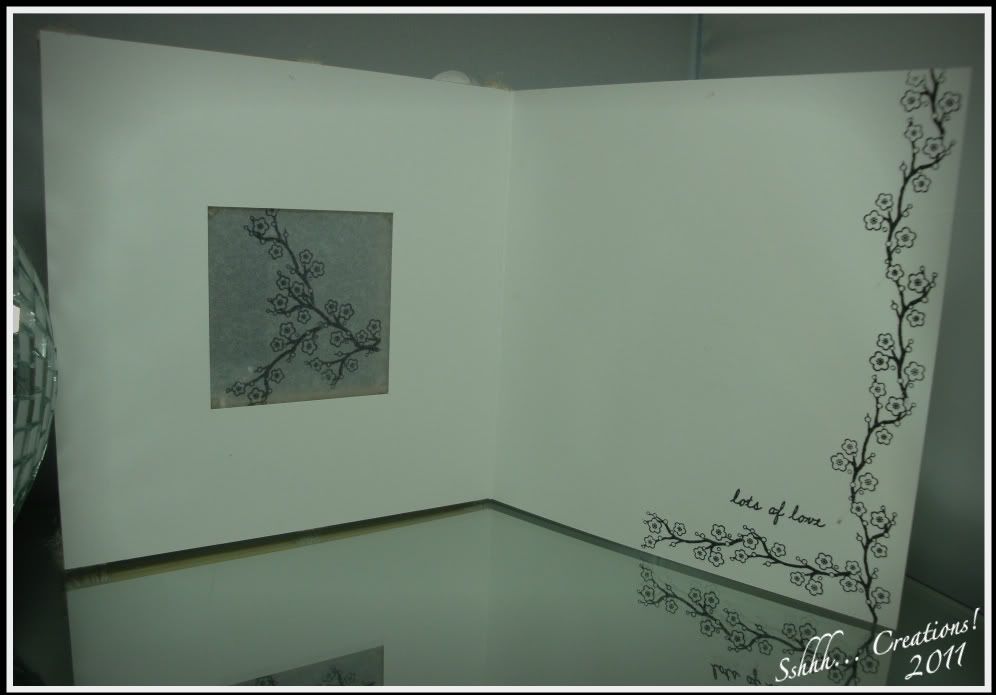 I took a photo of the card with the light behind it, to try to get the effect of the silhouette that I wanted.
I'm entering this card into the following challenges;
Tip Top Tuesday
: T is for....Tissue – my tip is to put acetate over the aperture before attaching the tissue for strength.
Thanks for looking!