I was running out of time (as usual) so I had to get a wedding card made really fast and I was delighted when I saw the cute wedding couple on the Teddy Bo website and it came in sepia, so it didn't even need to be coloured!!
This is my card
Isn't the image so cute!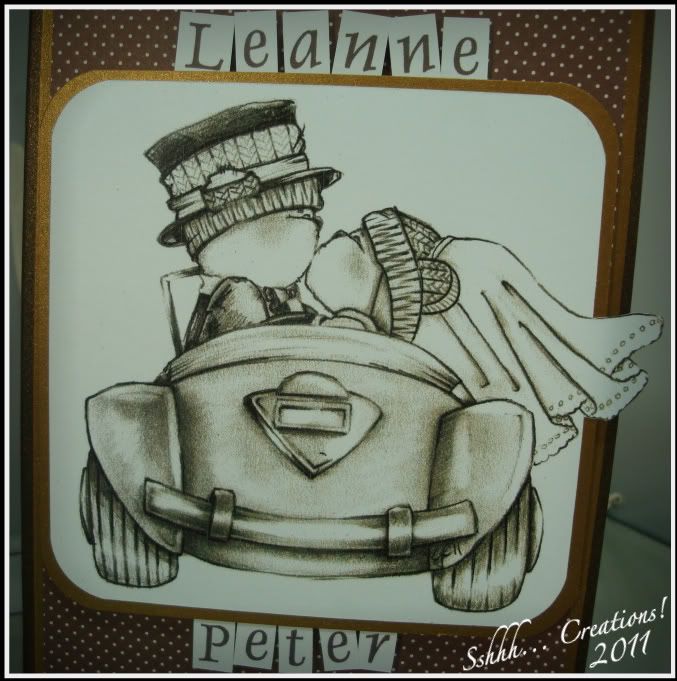 I made a tri-fold DL card and stuck the inside closed and made a tag to put inside it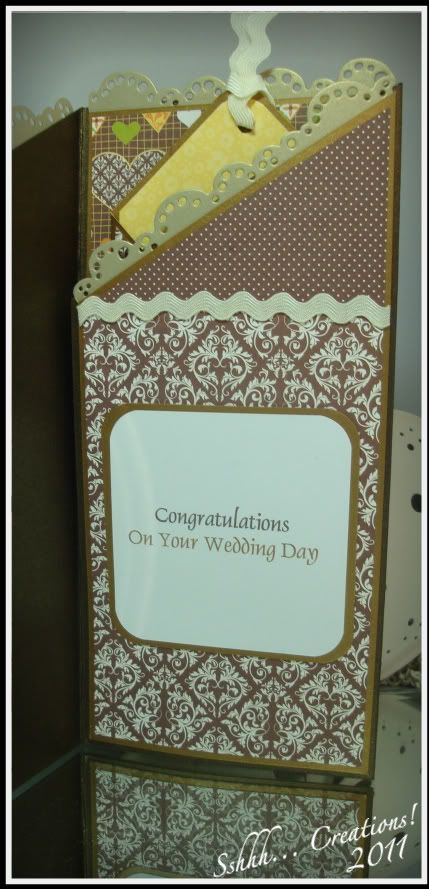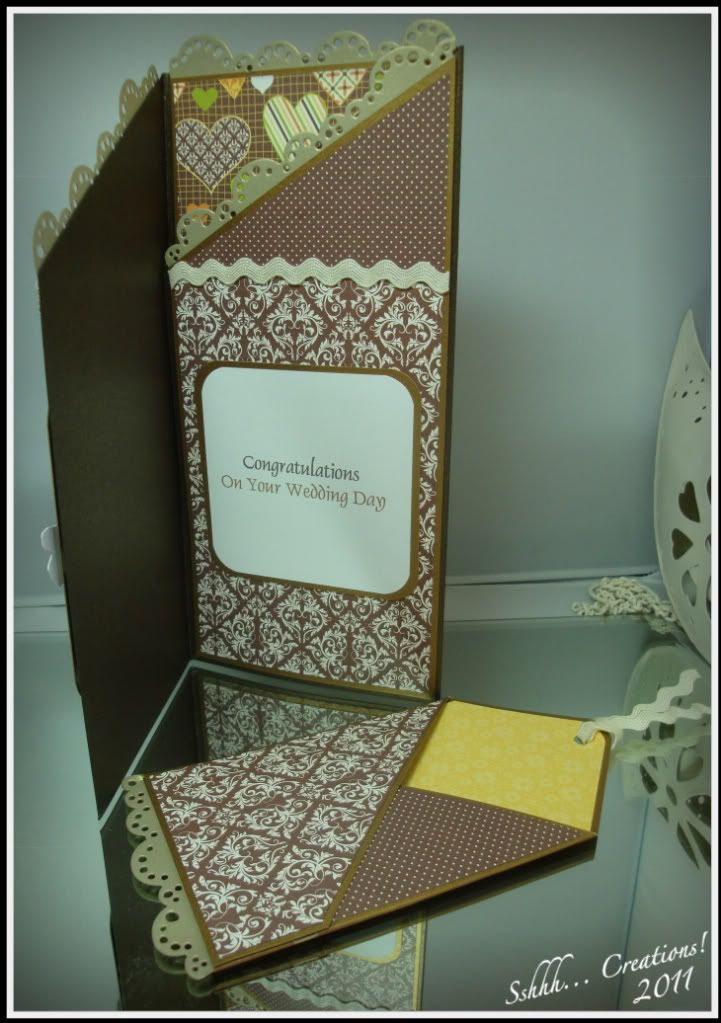 The papers are from the Jillibean Soup "Dutch Mustard Soup" pad.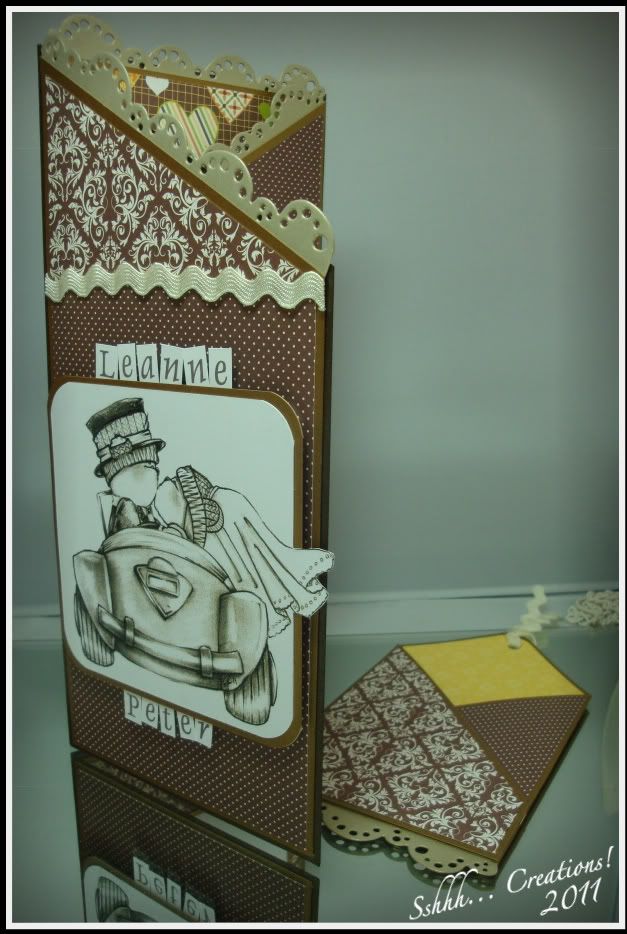 I'm entering this card in the following challenges;
Craft Your Days Away: Vintage
Creative Belli Blog: The Letter G – Gift tag, old – the ricrac, new – the image
Daring Cardmakers: Something old (ricrac), something new (image)
Top Tip Tuesday: Cross it
Thanks for looking!