I'm slowly but surely getting through all I need to get through – the problem is I keep adding things to my list, so it's not getting any shorter!!
Time to mark another thing off my list by posting something on my blog and trying to get caught up...again!
So, a card!...
Two of my current favourite things on this card! It's a twisted easel (again! I'll soon get sick of them!) and I love the technique used with the ribbon – even if the ribbon on this card is a little dark.
Here's the card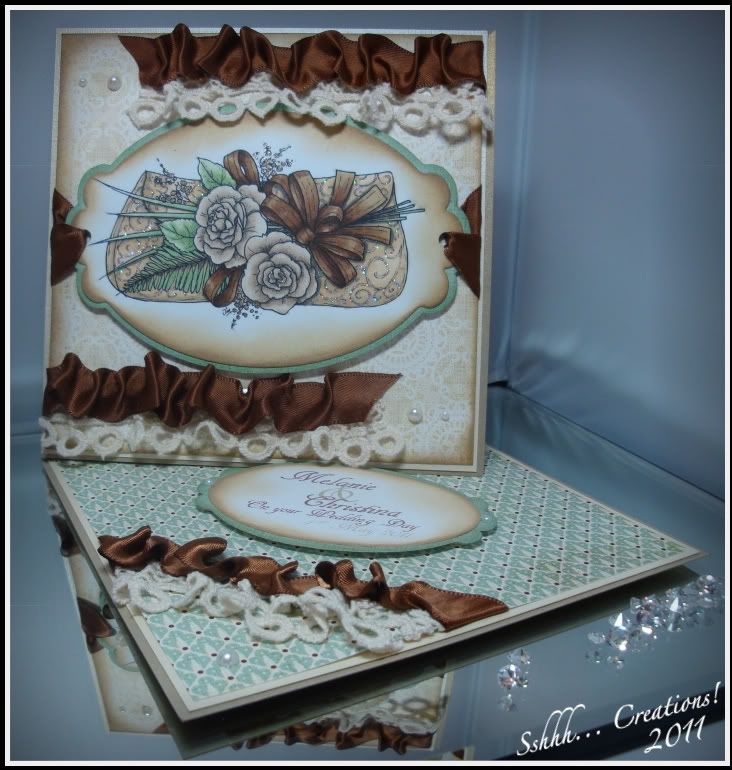 The image was a freebie from Imag-e-nation. I coloured it with my usual copics. I then went over the swirls on the handbag with a gluepen and added some glamour dust. I also painted on some Stampin' Up! champagne mist ink to some of the flowers – it gives a lovely shimmer to the image.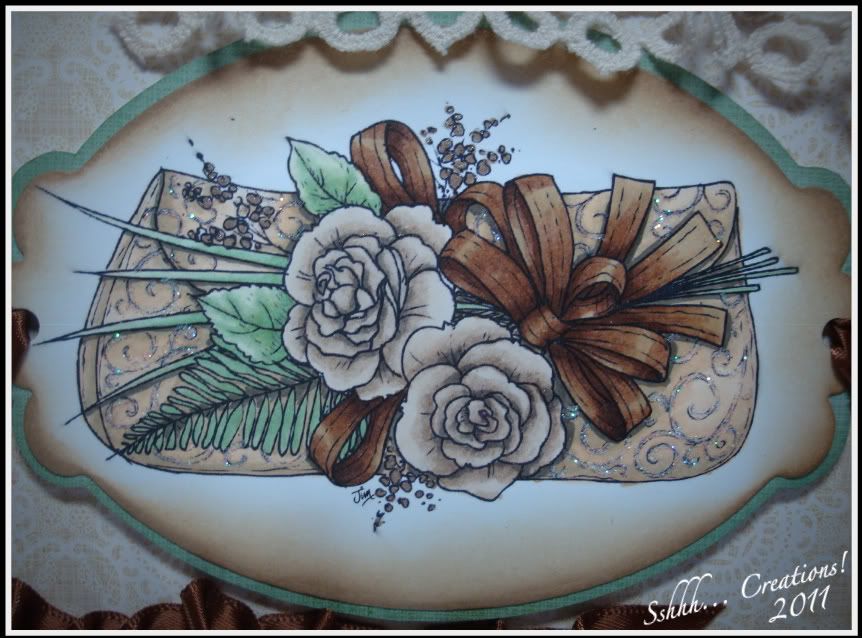 The papers are from the Basic Grey Nook & Pantry paper pad. I added a pocket to the inside for the gift. A mixture of Waltzing Mouse and computer generated sentiments.
I'm not sure what happened the light when I took this picture.
I'm entering this in the following challenges;
Crafts 4 Eternity: Embellishments beginning with R (Ribbon)
Crafty Catz: Fancy Folds - more than 1 fold on your card (2 folds on a twisted easel)
Delightful Challenges: Anything Goes (anything went!)
Paper Sundaes: Easel or twisted easel (ta-daa!!)
Thanks for looking!