A little late you may think, but the card was made and given on time! Lol
Here it is...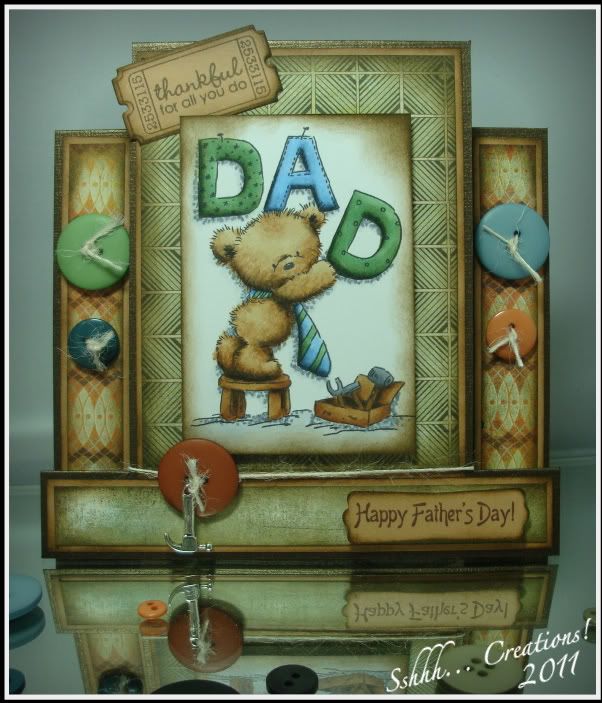 I saw a tutorial for the centre step card on the Split-Coast Stamper site, so I thought I'd do one of those. Here's a side view
The oh-so-cute image is from LOTV called Dad's the word. Coloured with copics and prismacolour pencils.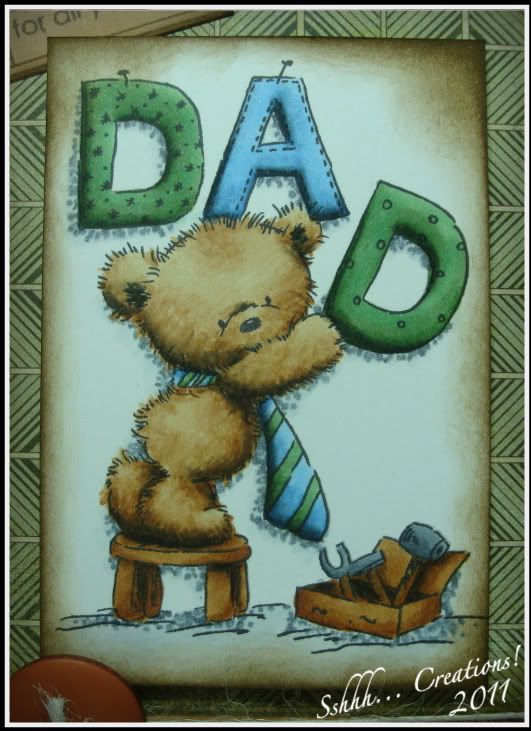 The paper's I used are from the Basic Grey Archaic pad. The sentiments are a whimsy ticket stamp and "Happy Father's Day" was computer generated using the font Boomerang.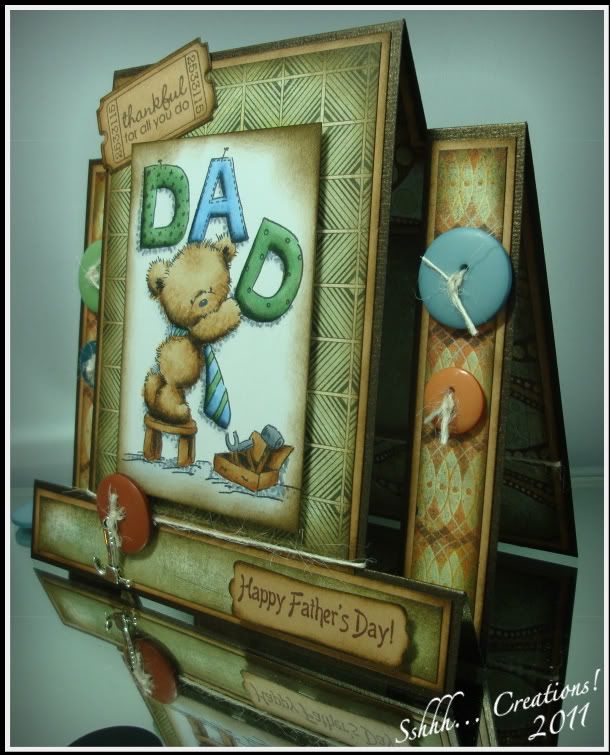 The buttons are from a Basic Grey pack and the twine is from The Ribbon Girl. When I saw the wee hammer charm I just had to use it – when I was young and still living at home, I decided to build a stud wall partition in my bedroom. I borrowed my da's hammer and some time after I had finished, the hammer was not to be found. My da said that I had enclosed the hammer inside my wall, but I couldn't understand how I could've done so when I needed the hammer to finish the wall!! It eventually turned up somewhere unexpected – not inside the wall! Lol
He picked up on that when he saw the card!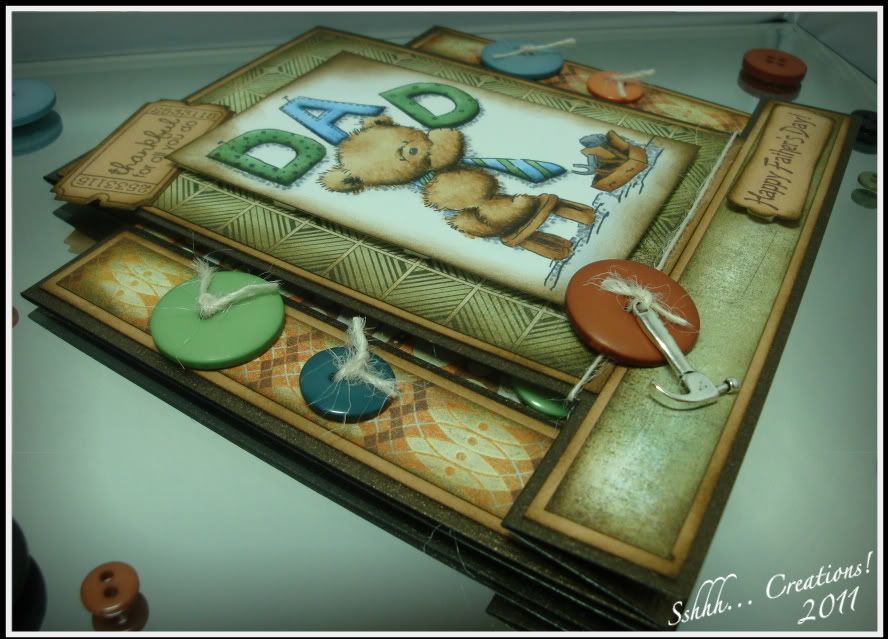 Here's the inside with a LOTV sentiment.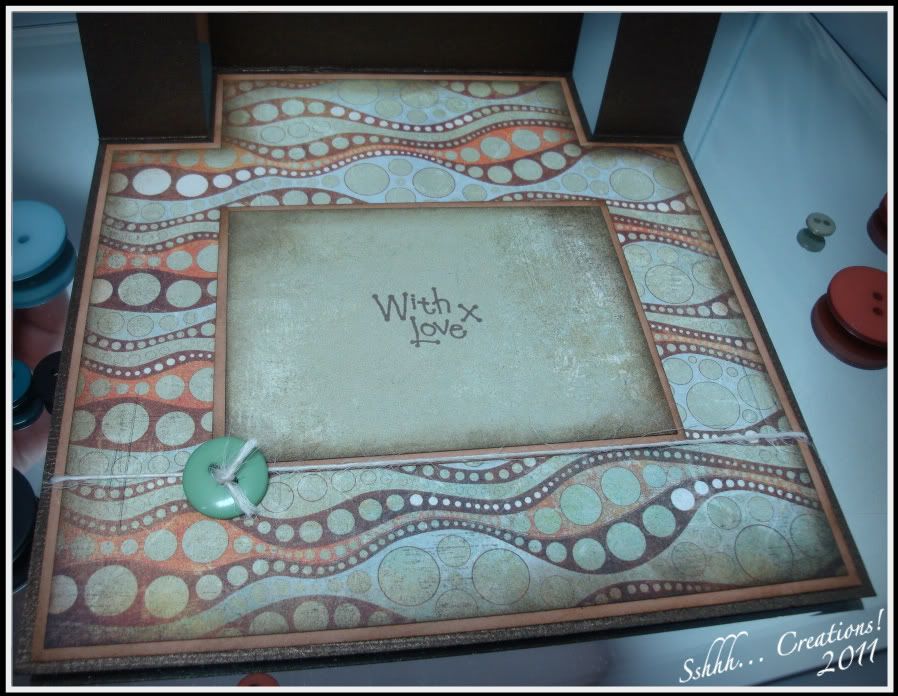 I'm entering this card in the following challenges;
Alphabet Challenge Blog: H for Half a dozen – I've got 6 buttons (5 on front and 1 inside)
Crafty Catz: Add a charm
Oh La La Creations Challenge: Father's Day
Our Creative Corner: Your Style
Stampin' For the Weekend: Your Favourite Things – I used my copics on this card which I love
Sweet Stampin' Challenge Blog: Something old, something new. Old, I've had these papers for years! New, the stamp and the twine.
Thanks for looking!