It's been quite a while since I joined in with WOYWW, and every week I mean to participate but I only remember when I get to work and have a sneaky peek at a couple of blogs.
So when I got home tonight, I figured, it's still Wednesday, I might as well do it now!
And boy did I pick a good week to join in!
Just look at the state of this!!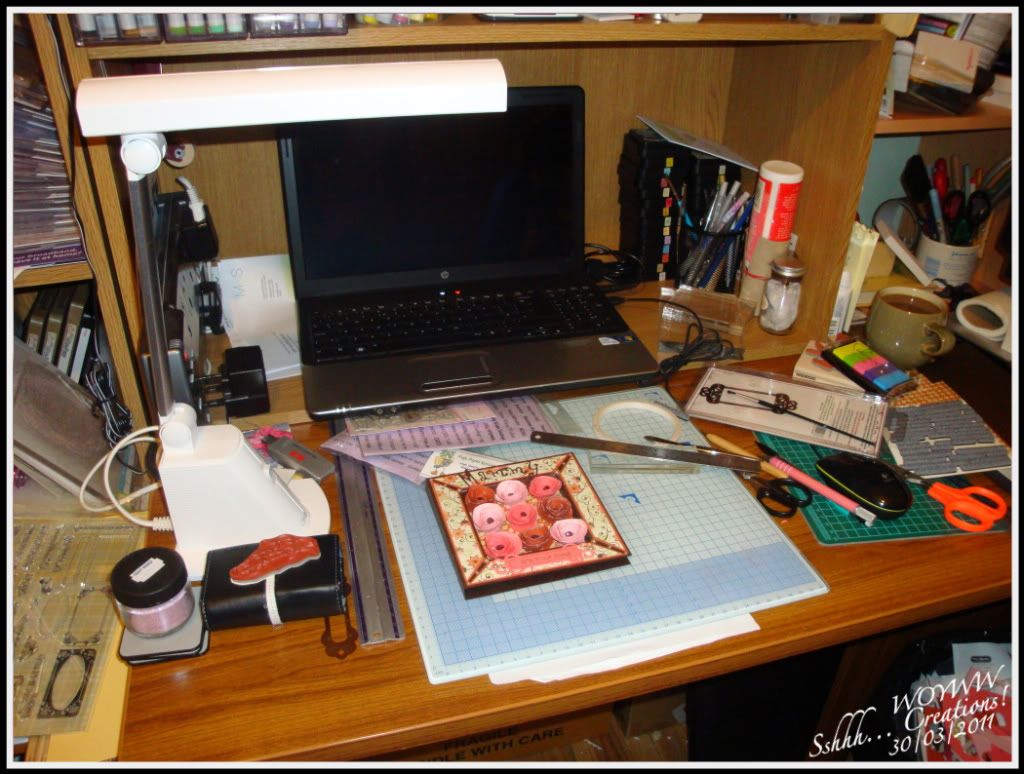 As you can see, I've been busy! My mother's day card is sitting on my cutting mat waiting to get the inside decorated, and there's various bits of debris from that card and a few others.
You thought that was bad, just wait until you see this!!
Er... I don't really know where to start in this one!! This the the smaller desk beside the one I work on and it's where I dump everything that I've either used, yet to use or don't know what to do with! Lol
There's also a few new stamps in under the pile of "stuff" that I need to mount and catalogue (see I can think about being organised!)
The eagle-eyed may spot a dvd box set of season 1 of Buffy the Vampire Slayer! I've had that box set for the best part of a decade and had never actually watched it (I had watch the series on TV) so I watched it while I was making cards! I've come to the conclusion that TV series are good to "watch" while making cards, so I'm on to series 2 now!
I'll also point out that the 2 boxes of sweets wouldn't actually give you any kind of sugar rush – they're full of buttons and beads!
And finally, the pièce de résistance...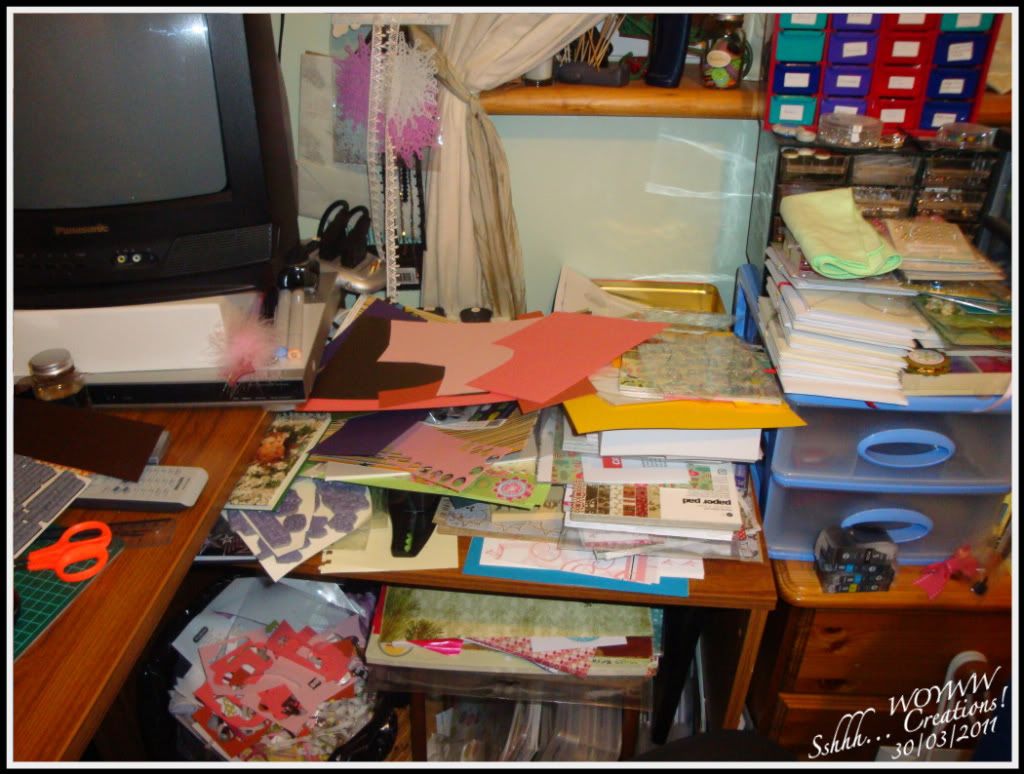 My other little desk/dumping area which is covered in all kinds of papers that I've used some of or have kept out to use. A few more stamps and punches and that's your lot!
Why is it that the smaller the desk, the bigger the mess??!

Hopefully I'll remember to join in a little earlier next week and hopefully it'll be a nice tidy desk that no-one will recognise – including me!!
I think I'll pop over to Julia's Stamping Ground to check out and see if my desk is in fact the most untidy, or if I just blend in with the rest!
Thanks for dropping by!