I was shopping one day with my mum and came across a craft shop, needless to say we went in and spent a fortune! And while we were there, my mum spotted those diamante swirls with the flower built into it (that I would never buy cos they're too expensive!) and she said she'd buy it if I made a card with it for an upcoming wedding that she's going to. I jumped at the chance as I think they are gorgeous!
So this is the card I made
My mum likes cards to be personalised, so instead of an image (which I don't think would've looked right with the swirl) I used the bride and grooms names as the focal point.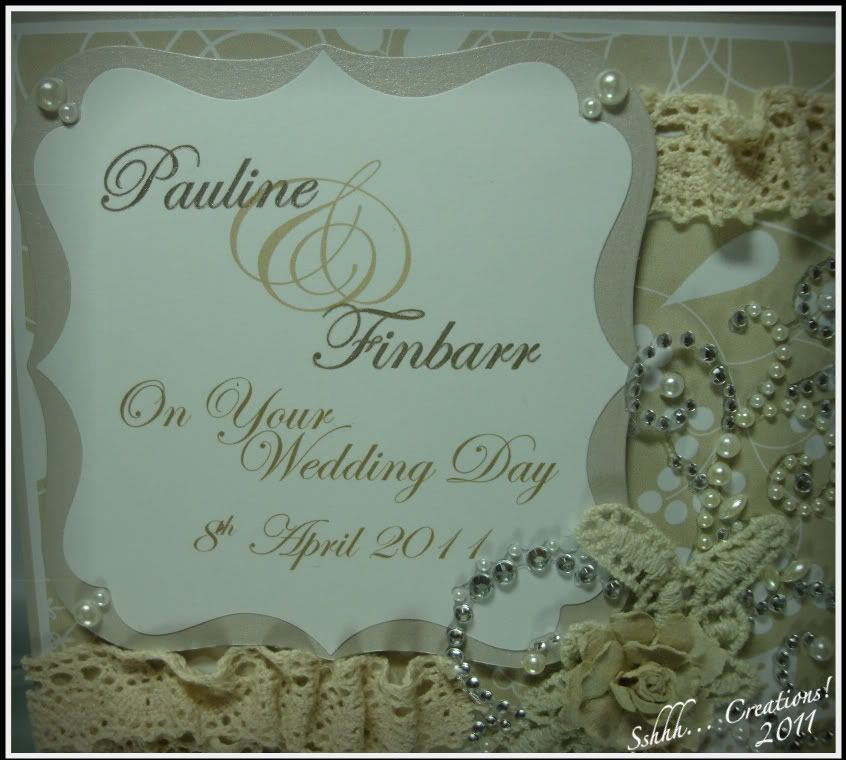 I thought the swirl was pretty enough without overloading the card with an overpowering paper, although I knew I'd also be using it where there would be less detail, so I used a Pink Petticoat download paper – Pretty Doodles.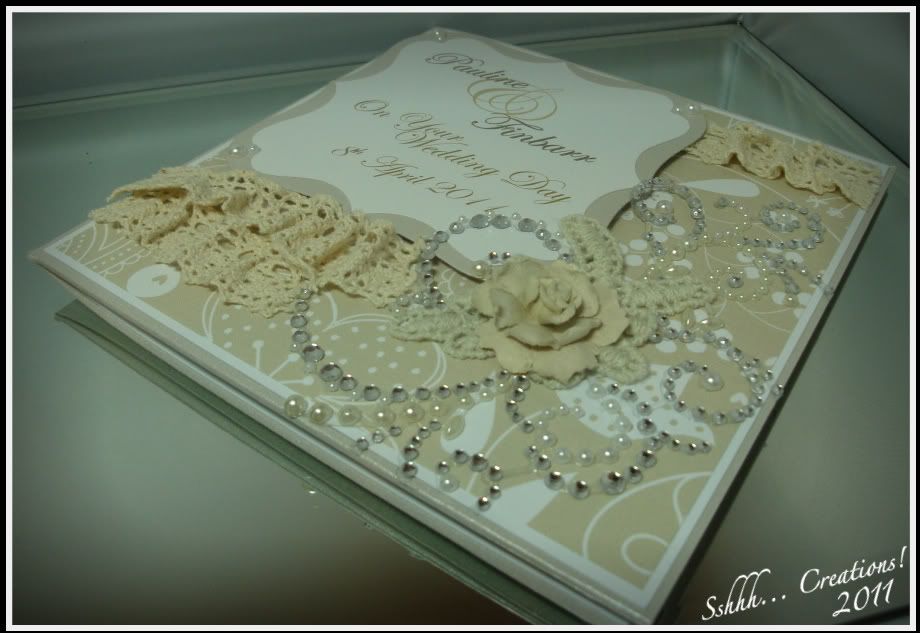 I added a pocket to the inside for the gift and matched the sentiment space to the front. The swirl was a little big for the front of the card so the bits I cut off didn't go to waste and I used them on the inside.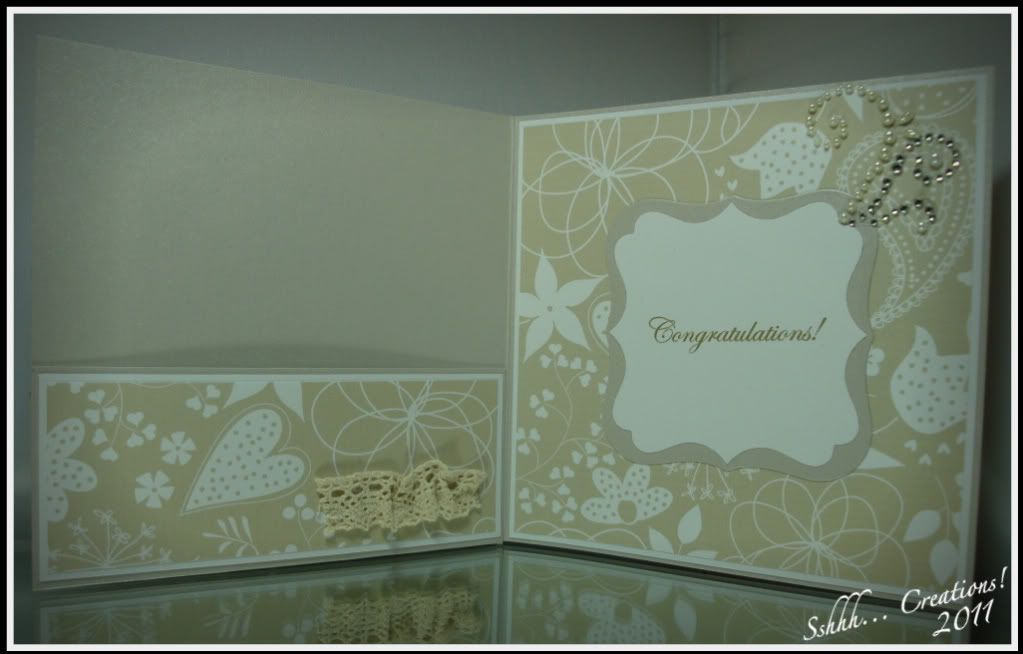 I then made a box, printing the same PP paper onto card. I added some pearls from Wild Orchid crafts to the corners to match the card and also used up the last of the lace that I used on the card (which my brother says reminds him of a garter!) on the lid also.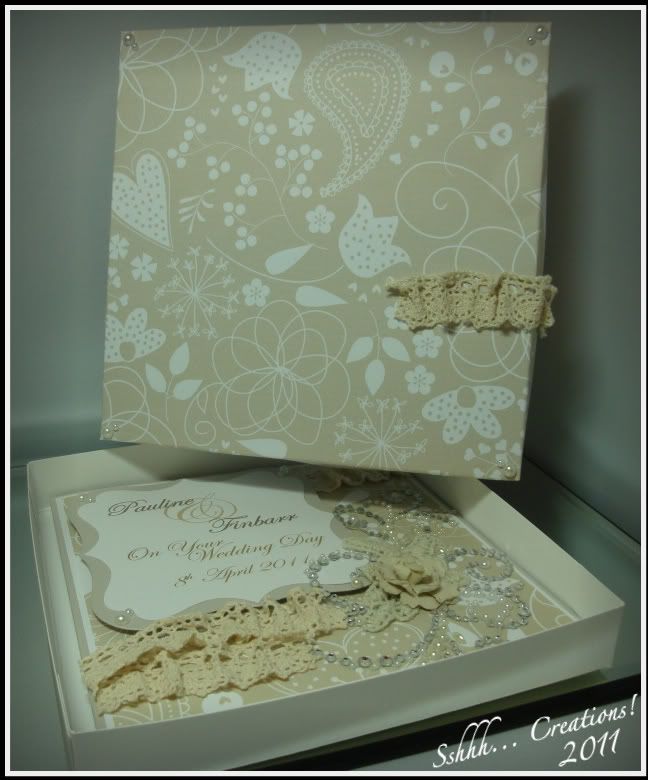 This card fits the following challenges:
Crafty Catz Weekly Challenge; Pearls & Swirls
Simon Says Challenge; Mother's Day/Girlie – I thought it was quite a girlie card!
Scrappy Frogs Challenge Blog; Flowers and Lace
Simon Says Stamp & Show; Show a Word.
The Shabby Tearoom; Bingo - Gems, flower & Die-cut
Cupcake Craft Challenges; Monochromatic

Thanks for dropping by!