Thought I'd better blog this before it gets too old! I keep forgetting if I've blogged something or not, so I'm gonna have a look through and see what I've missed.
This is to start...
You may remember that my cousin got married a couple of weeks ago, well I had in my head that I wanted to make something for wrapping the present so it would match my card - something to attach the tag to rather than just sticking it onto the present. My original idea wouldn't work as the present I ended up buying was too big, so I came up with this...
It's made using a piece of A4 card and papers to match the card. I'm still not sure if I really like it or not, but at least it adds a bit of interest to the plain red wrapping paper!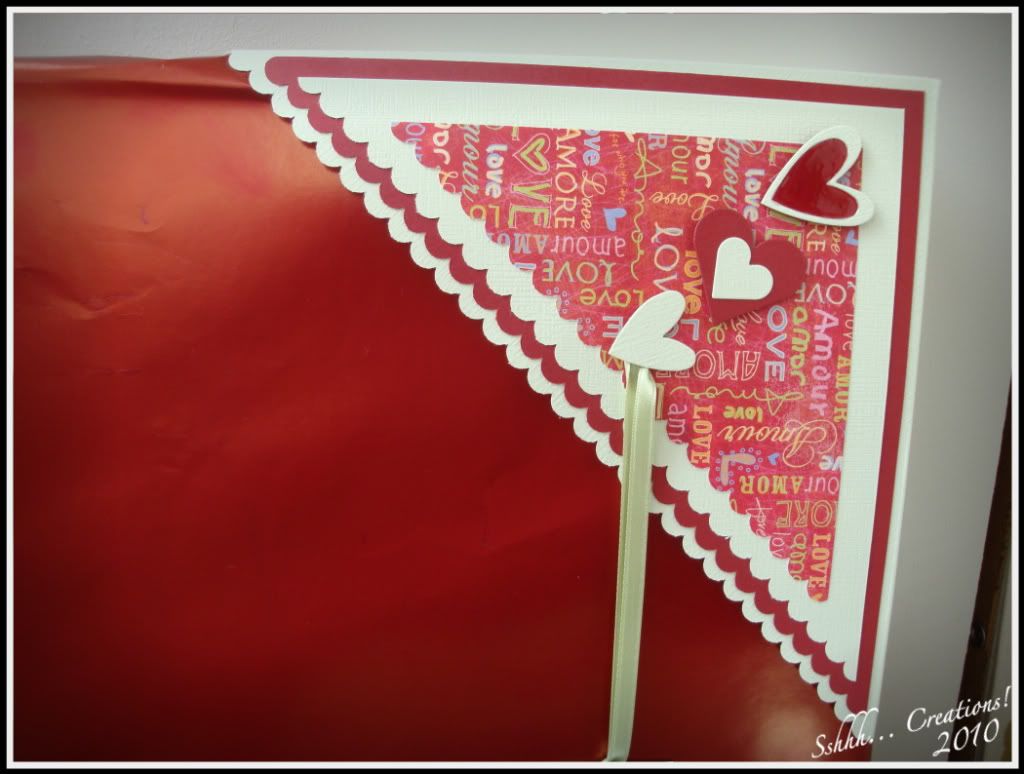 You can't actually tell from any of the pictures that I took, but it wraps around to the back, folding right over the corner. I attached my previously made tag to it and covered the hole with a wee heart.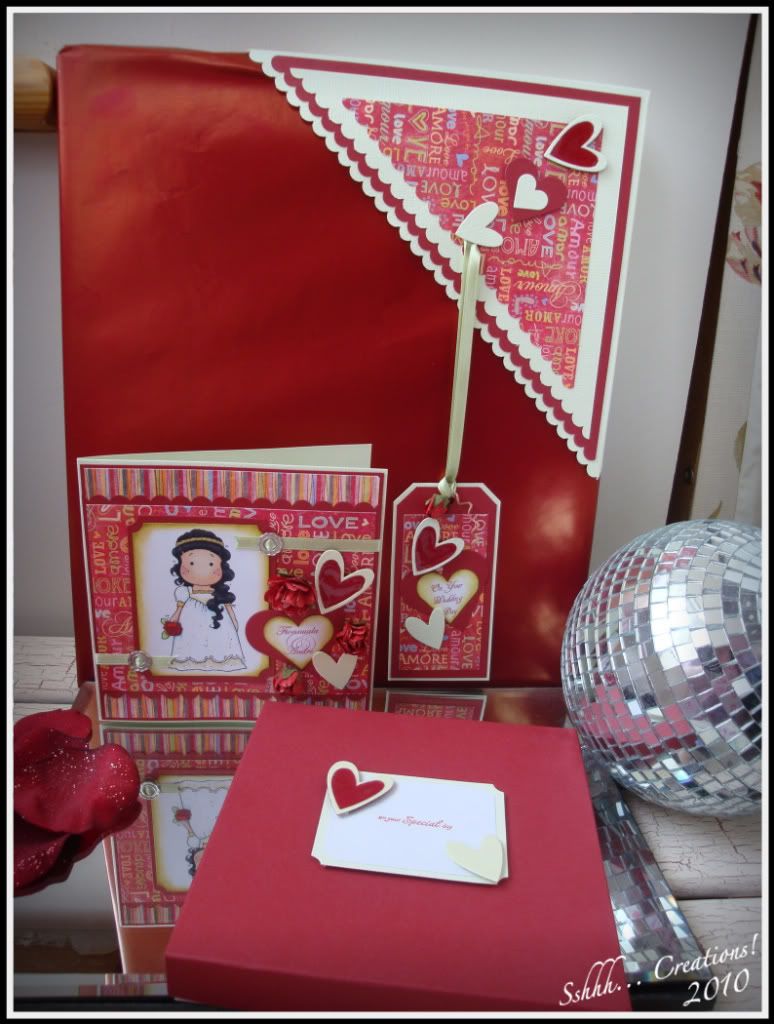 Here's the whole set including the box for the card.
I'm entering this into 2 challenges...
The
Alphabet Challenge Blog
are on P for Punches - I used a scallop edge punch from Stampin' Up!.
And new challenge blog,
Craft Your Days Away
are looking for your favourite things. Well in this we've got 2 favourite things - Love and pressents!!
I hope you liked it, thanks for dropping by!