It's Sunday evening and that means the weekend is away again! I don't understand why the weekend goes by so quickly, although the weeks go by so quickly too so I suppose the weekend has to as well!
Anyway, I made a card today (well, it was really yesterday!).
I used one of
Kenny K's
gorgeous digi's - I bought 4 of them a few weeks ago and have coloured a couple of them - this one is Troublemaker. I've since seen his fabulous new ones and I want them all!
Here's my card...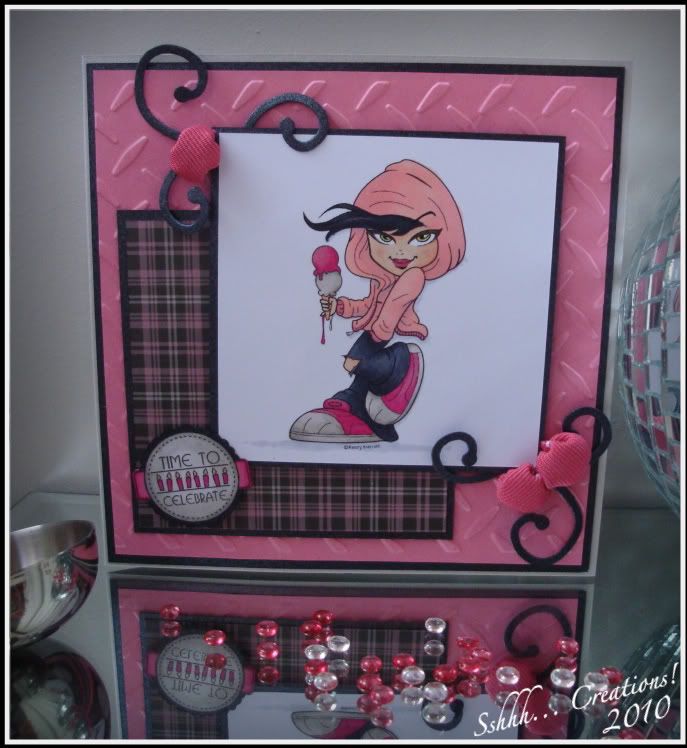 The design paper is from the DCWV Rockstar stack and I embossed the background in my cuttlebug.
I wanted to use some pom-poms on the card to match the ice cream, and I knew I had a basket full of them somewhere, but after searching for ages I discovered that I had none in the right colour. So I used some ribbon and sewed around the edges and pulled the thread tight which sort of made wee scoops of ice cream! I still think pom-poms would've looked better.
I used a Marianne Design swirl on the corners.
I coloured the image with my copics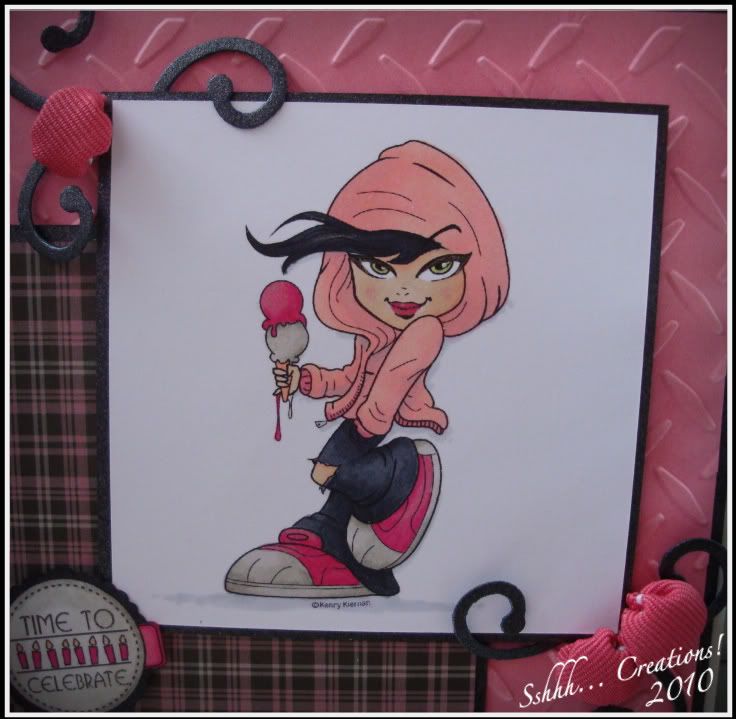 Skin: E41, E00, E21, R02
Hoodie: R20, RV21, RV11
Jeans: c6, C8, C10
Trainers & Ice Cream: W1, W3, W5, RV34, RV09
Hair: C7, C9, 110
Eyes: YG13
Shading: C2
This is the inside - plain and simple but the embossed paper ties it with the front of the card.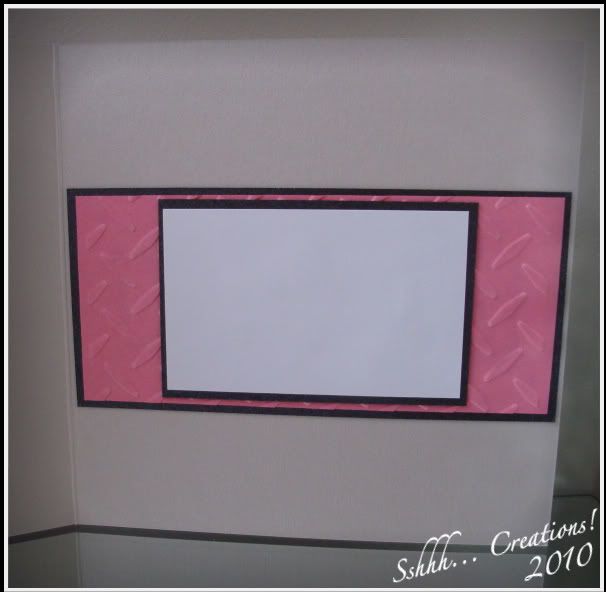 I've been having major diffs getting pictures onto my post. It wouldn't let me resize my images the way I normally do and they were too big, so I had to upload them differently and the quality is terrible! I'm hoping it's just a wee blip and will sort itself out - otherwise I have some homework to do!

ETA, I tried my usual way of adding my pics this morning at work and it worked! Maybe windows 7 doesn't like the way I do things!


I hope you like the card, thanks for dropping by!