This is the second and last card I made for my sister for her birthday.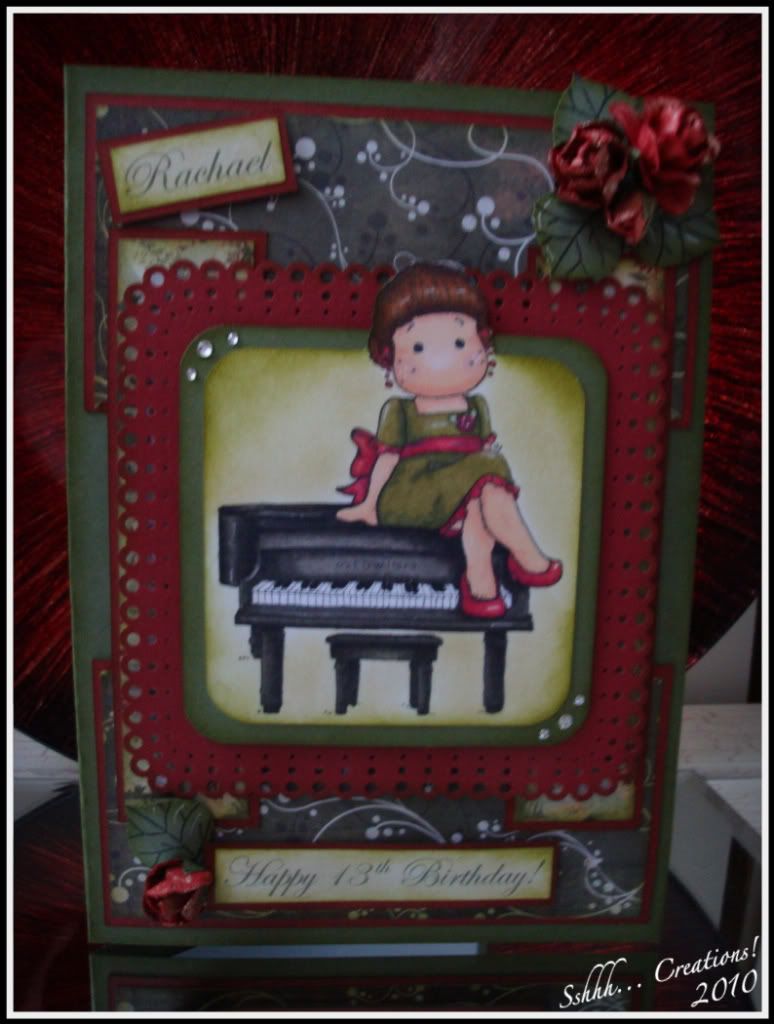 I used this lovely Tilda and sat her on a piano - my sister plays the piano (although she's not allowed to sit on it!), so I thought she'd like it! I coloured it with my copic markers.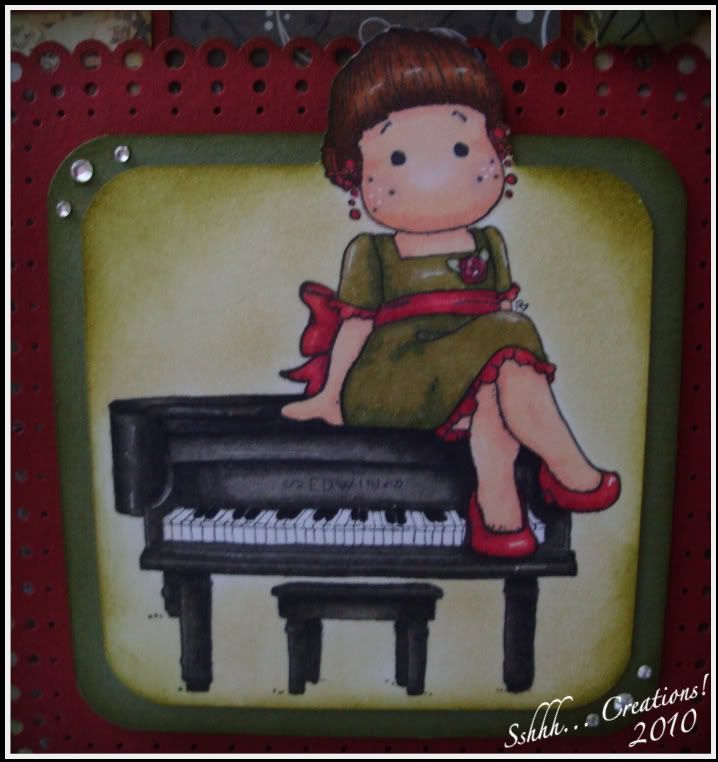 I also used my new Martha Stewart punch around the page punches. Papers are Basic Grey, Wassail.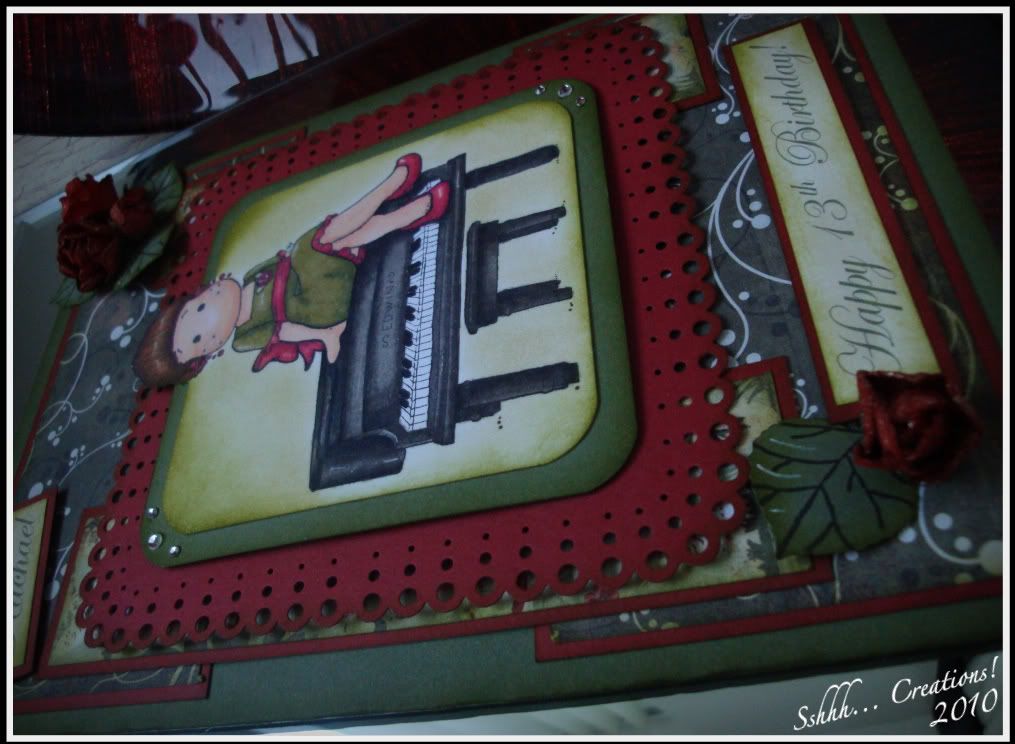 And I spritzed the flowers with cosmic shimmer mist.
Apologies for the blurry pictures - light wasn't so good when I took the pictures and I just couldn't get a good one.
Thanks for dropping by.