Another bout of absenteeism, but not quite as long this time! :p
This time I'll show a card that I made about a month ago for my sisters birthday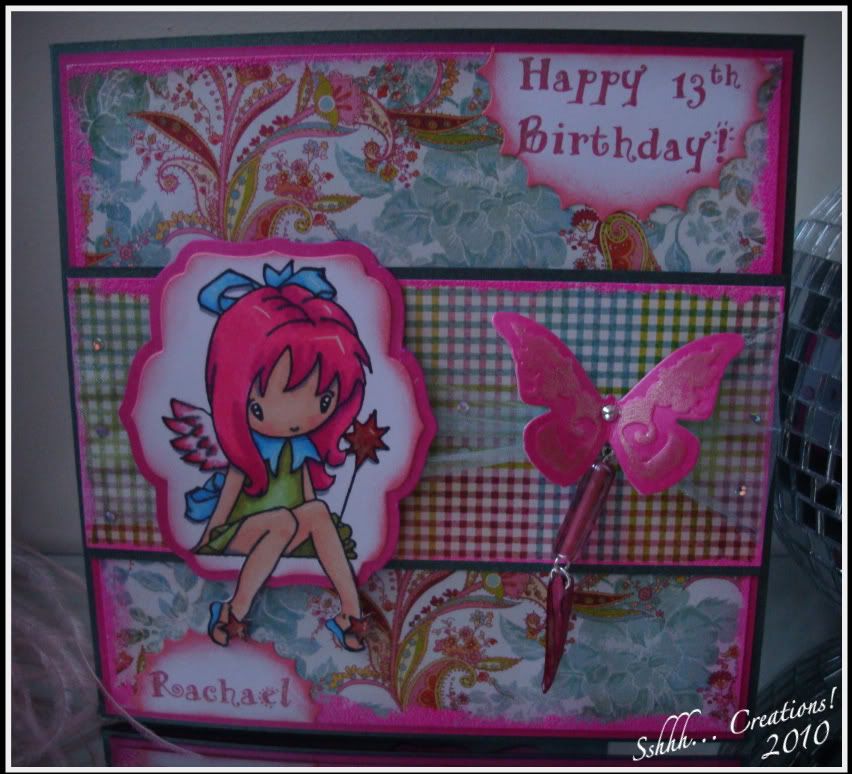 As far as I remember I used my Sugar Nellie Manga girl stamp, coloured with my copics and used Basic grey paper.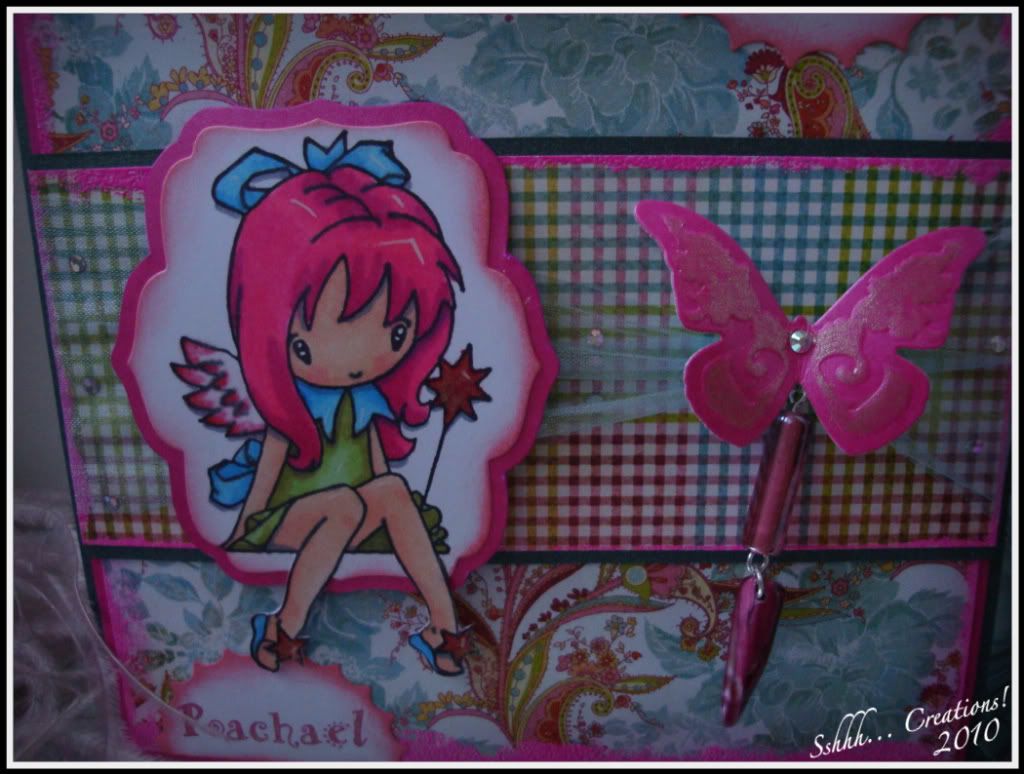 I made the butterfly with a nestie shape and curled it to give it shape. I added the beads to the card over the ribbon from stash and then the butterfly on top.
The sentiments were printed and cut out with a nestie and cut in half.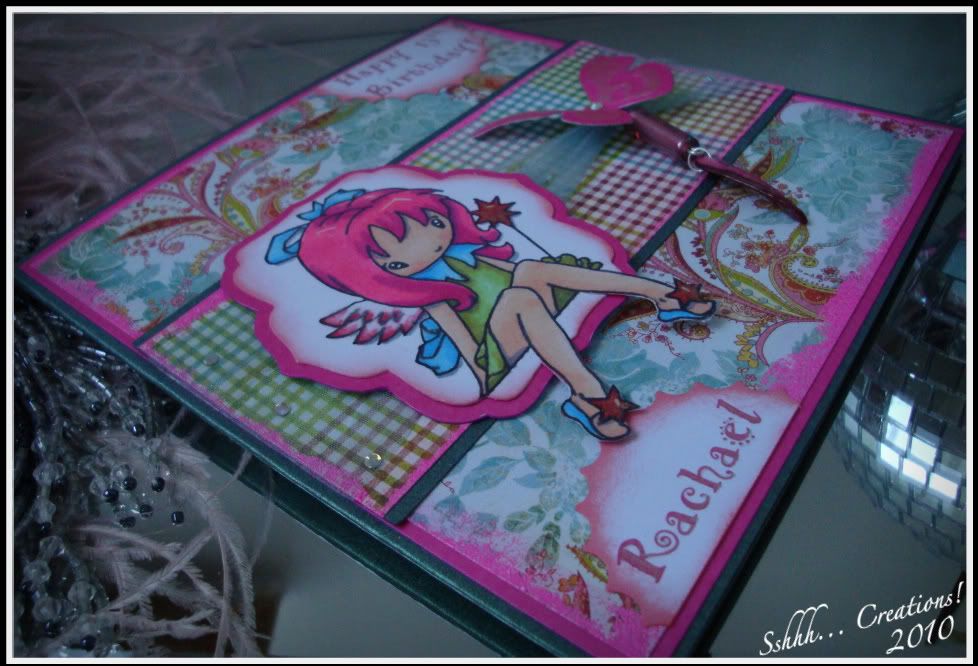 I finished it off in a matching box.
I hope you like it, thanks for dropping by!