Ahh, a weekend to relax! Hardly!
I was away last weekend on my friends hen party in Cardiff. We had an absolute blast, but I must admit that it took a wee while to recover!
So the last hen party means that I'm getting ever closer to the 2 weddings that I've been working on – both at the very start of September. I'm working on orders of service and placenames, and I'm getting there, slowly but surely.
I was delighted to learn that my neighbours just had their wee baby last week too, and even more delighted to be able to make a card that has nothing to do with weddings!!
So here it is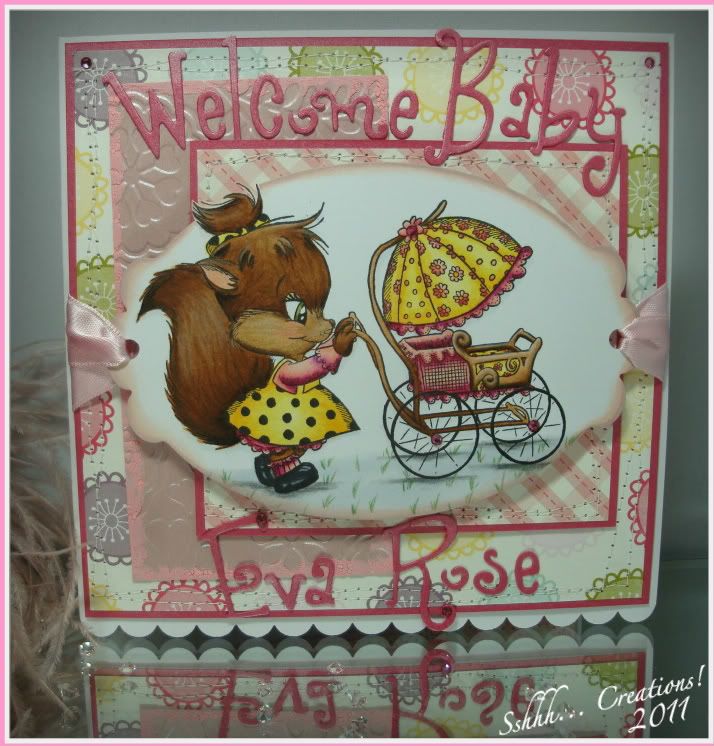 I used a
Motivet
stamp that I've had for ages but had never used, it's called Doraline with Baby Carriage. I coloured her up with my copics and prisma-pencils.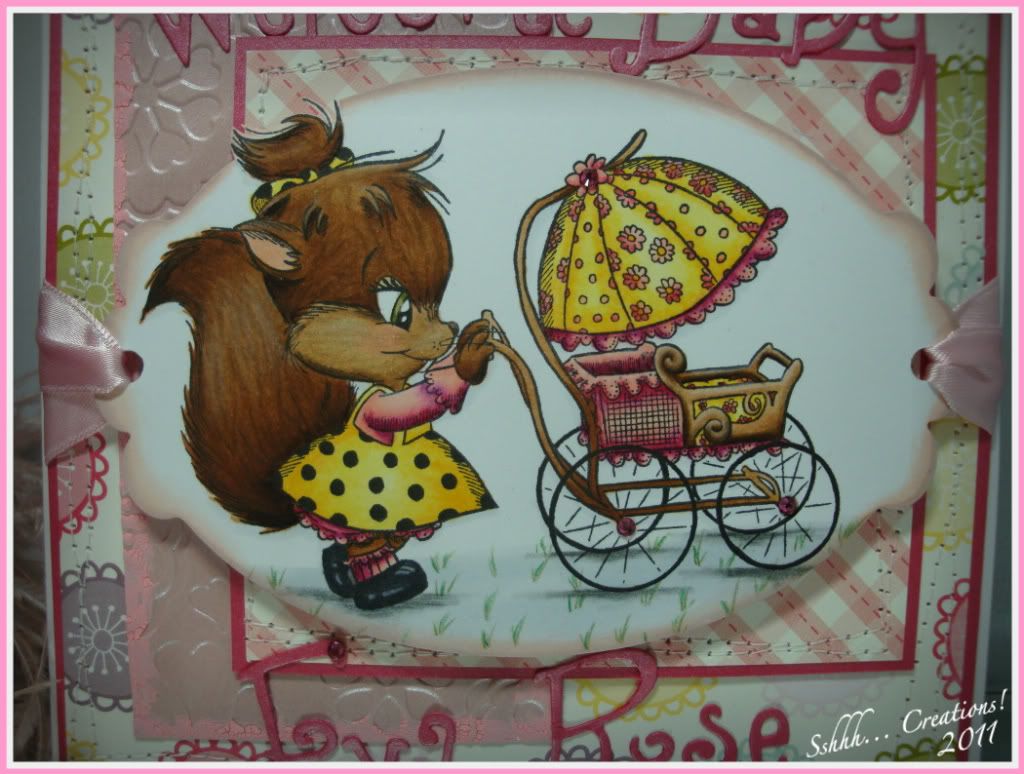 The papers are Echo Park, Blossoms and Gingham Gaby.
I used an edge punch along the bottom of the card before I cut the base card for a bit of interest. I used a cuttlebug embossing folder for one of the panels which I then roughly painted the edges with some Tim Holtz distress crackle paint.
The lettering is a sizzix die set called Tina Thinks You're Cute. I dug out my sewing machine and went around the edges in a very arty way (only because I can't sew in a straight line! Lol) and added a few Swarovski crystals to finish.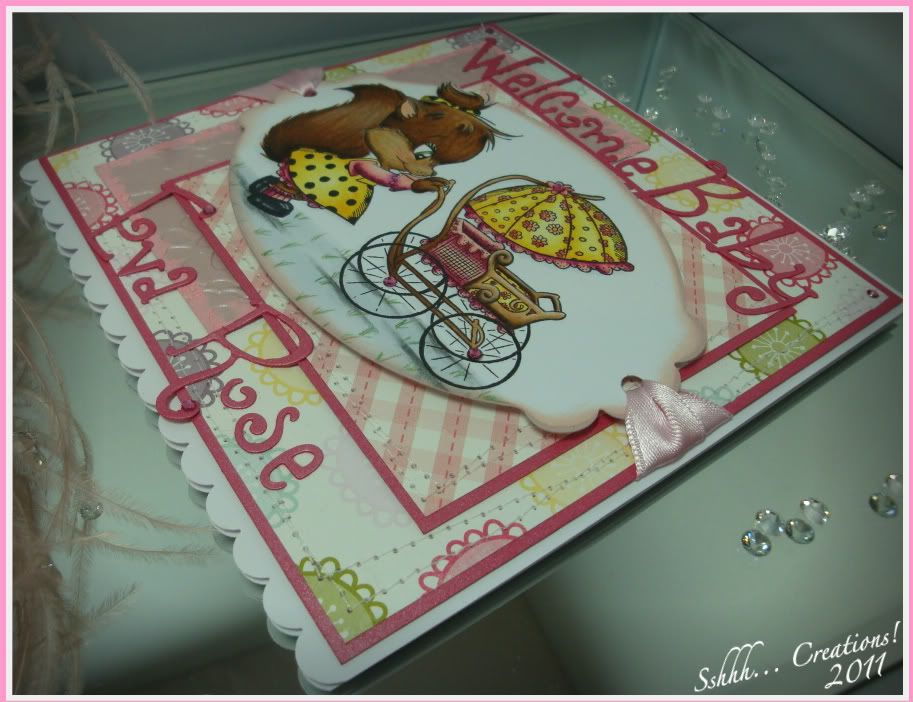 I used the same layout on the inside and used the sewing machine again.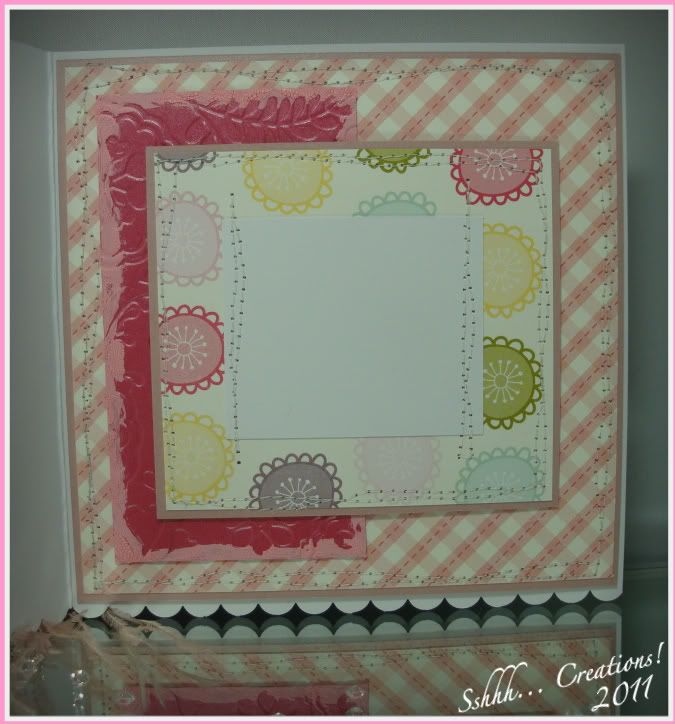 I would like to enter this card in the following challenges
The Shabby Tea Room
– Mix & Match (I'm hoping my embossed layer counts as a third paper, if not I'll delete my entry)
Thanks for looking!