Another christmas card.
I used my promarkers (and my one and only copic!) to colour this gorgeous Kraftin Kimmie stamp. The papers are Imaginisce Polar Express.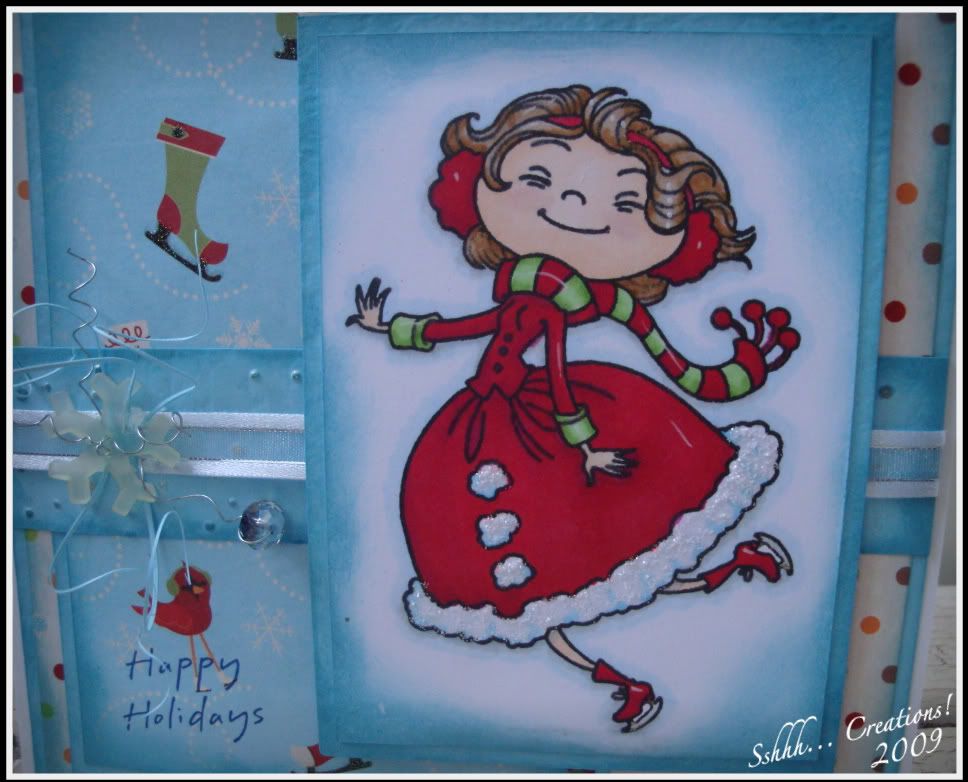 I used a snowflake shaped button from my stash and some wire to make the swirls along with some very thin slivers of paper to make the twirly bit at the side (that is in fact the technical term "twirly bit"!) and I added a swarovski crystal bead to the wire and also some stickles on the buttons and trim on her skirt for a bit of glam!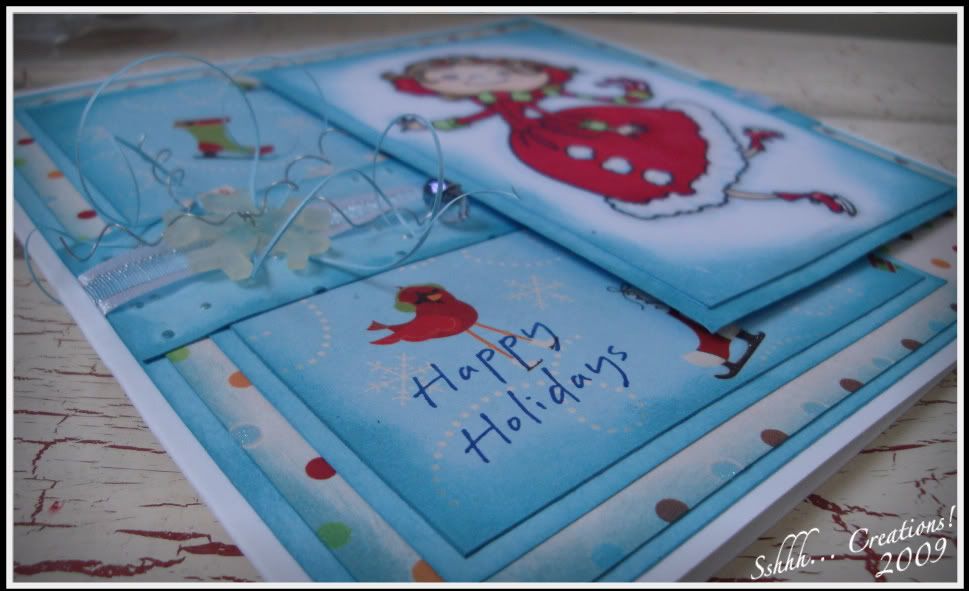 I didn't follow any particular sketch for this (for a change!) but it does fit a few other challenges:
The Pink Elephant
- to use your favourite colouring medium (which is at the moment my promarkers but I'm hopefully getting some copics for christmas! I'll still love my PM's though!)
The Cuttlebug Spot
- Winter (I used the snow embossing folder - don't know what you call it but it's the one that looks like falling snow - on the blue band across the middle of the card.)
And
Papertake Weekly
- Christmas crackers (It's a christmas card!)
I think I'll never be finished my christmas cards on time - I added another one to my collection last night bringing my total to 10, so only another gazillion to go!
I'll be back tomorrow with another one and I have full intentions on keeping up the WOYWW pics!
Thanks for looking!