Hi all!
I've finally got my new craft room finished last night!! I started moving stuff on saturday and was carrying boxes into my house at 2am sunday morning!! The furniture was moved on sunday in gale force winds - a desk almost landed in my precious Bert (my mini) but thankfully that disaster was avoided! Thanks to my brother in law for helping me move the furniture - he was astounded that I managed to get it all to fit into my tiny second bedroom!! But I got it all to fit! I had a little path around all the boxes of stash in my kitchen and living room until I got it all sorted away on monday night and last night, I couldn't believe I have so much stuff!! (well, I knew rightly, I just didn't want to admit it!!)
Here's the before picture of the room when it was my second bedroom..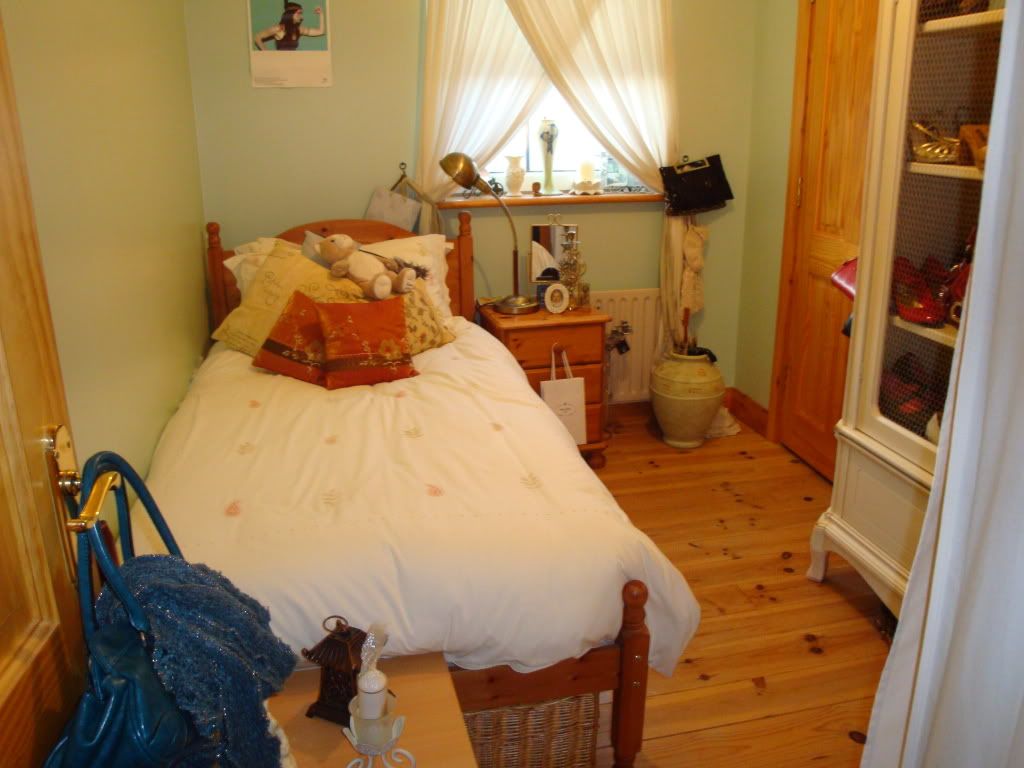 Hardly room to swing a cat (not that I'd do that anyway, think of the mess it'd make! JK!)
And here's the after picture of my new craft room!!
Ta dah!!...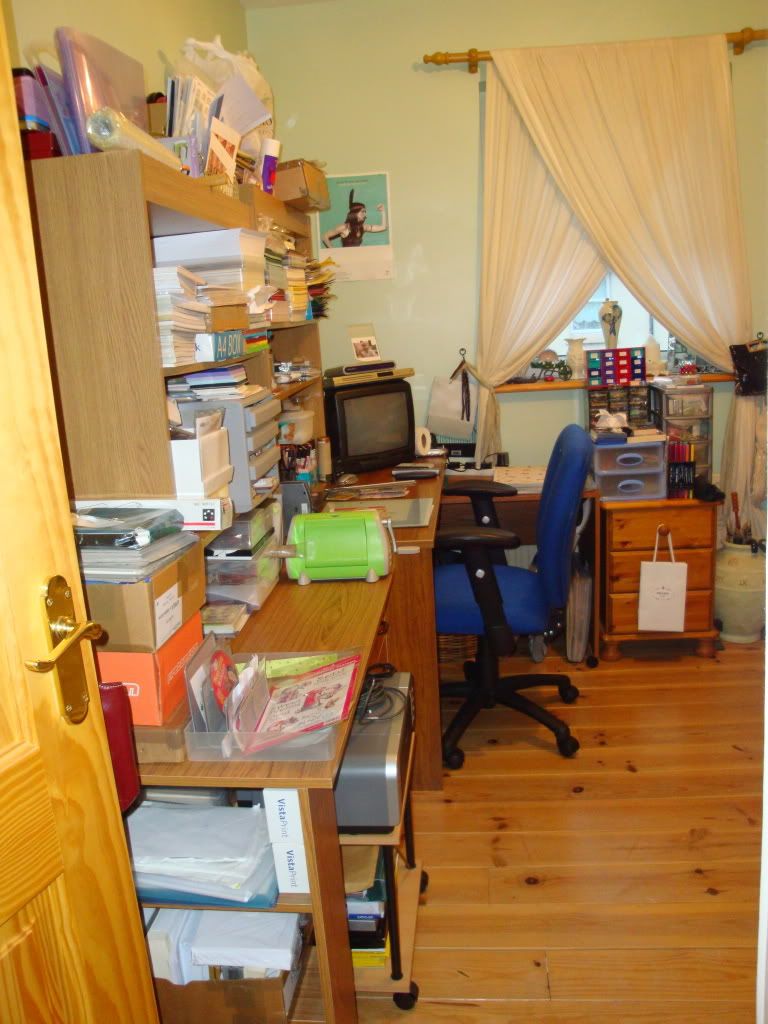 i do have a lot less space than I had in my parents attic, but at least it's my space. And I think it was a genious idea to flip the 2 bookshelves upside down and put them on top of the desks. I still have plenty of work space and I have everything within easy reach!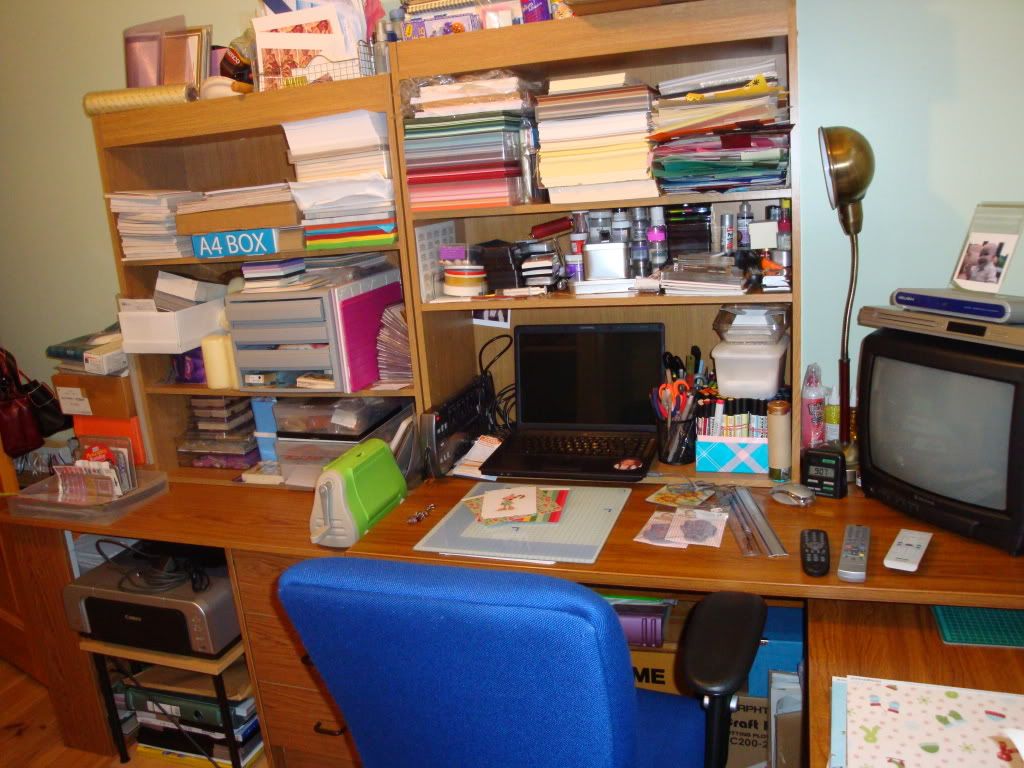 I thought I'd use this oppurtunity to join in on
Julia's blog
for "What's on your workdesk wednesday". Perfect oppurtunity saying as it's just newly sorted and relatively tidy!! lol!!
So at the minute there's not much to comment on except a chrsitmassy image that I've coloured and is waiting to be made into a card, and a handbag charm that is the first thing I made in my new craft room. I'll probably blog it later, so I'll not say any more about it.
So there you go, I'm looking forward to getting home from work (in about half an hour) and getting stuck into making something! I'll try to post my desk again next week - I'm sure it won't look quite as pretty!!
Thanks for dropping by!