Just a quick one here to show the first candle I've ever decorated! I followed the advice of fellow blogger and forum friend Andria. Check out her blog -
Iona-Rose Designs
- to see her fabulous candles, not to mention her gorgeous cards and fantastic photography!
Anyway, here's my candle: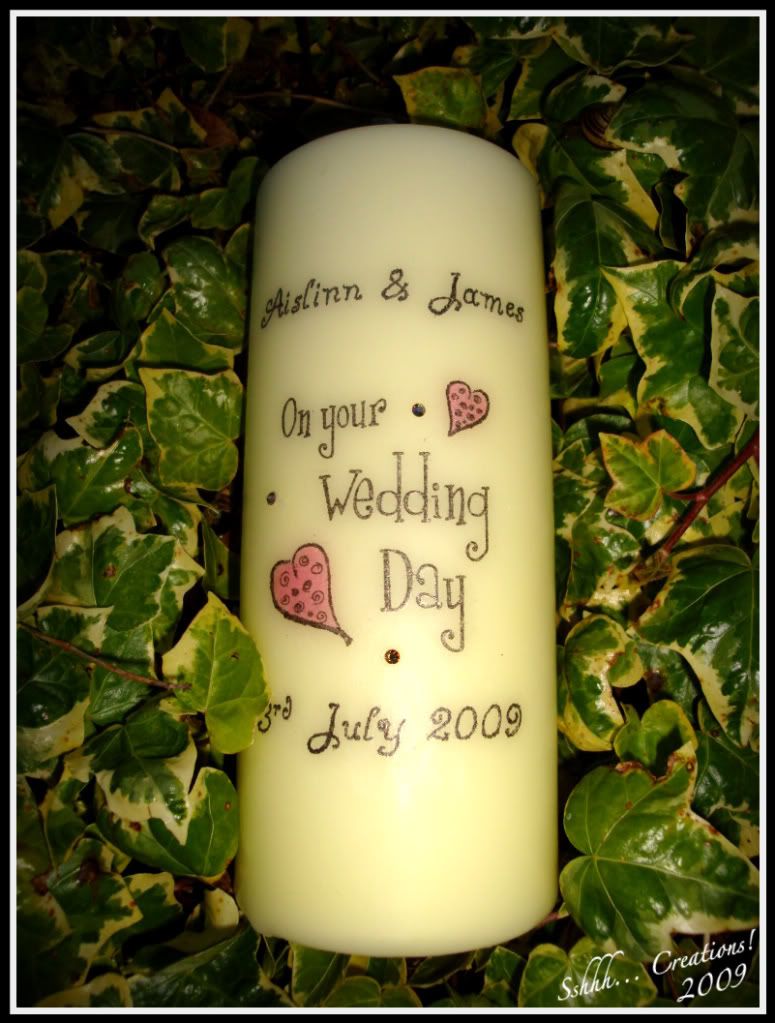 Again, crap photo, I even took it outside to try to sqeeze the last bit of light from the evening, but I still had to put the flash on!
Definitely gonna decorate more candles!
Thanks for dropping by.