It's my mum's birthday on Sunday. It's gonna be a busy day cos it's also census day and it's the first race of the Formula One season!!
Anyway, I made her this card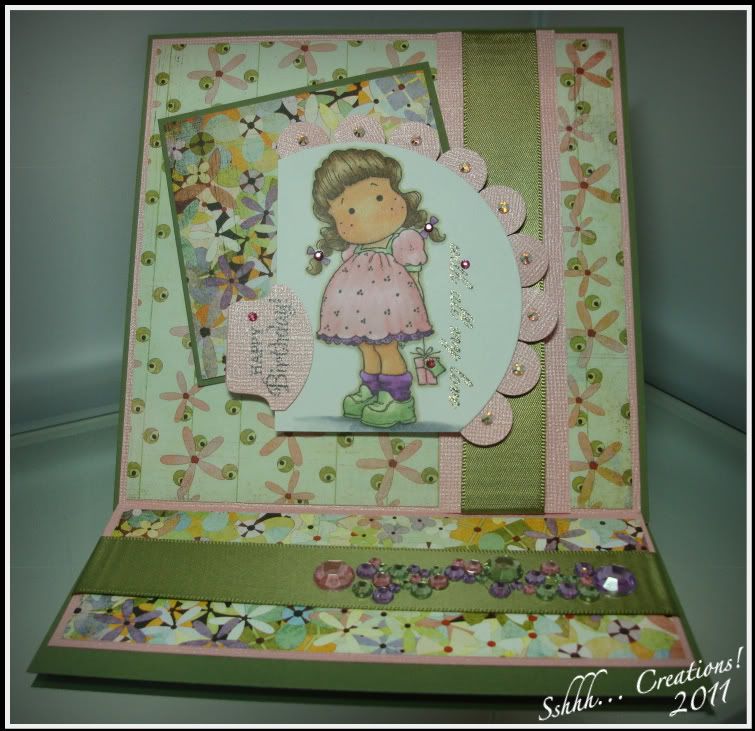 I thought this Tilda stamp was so cute! I coloured her with copics.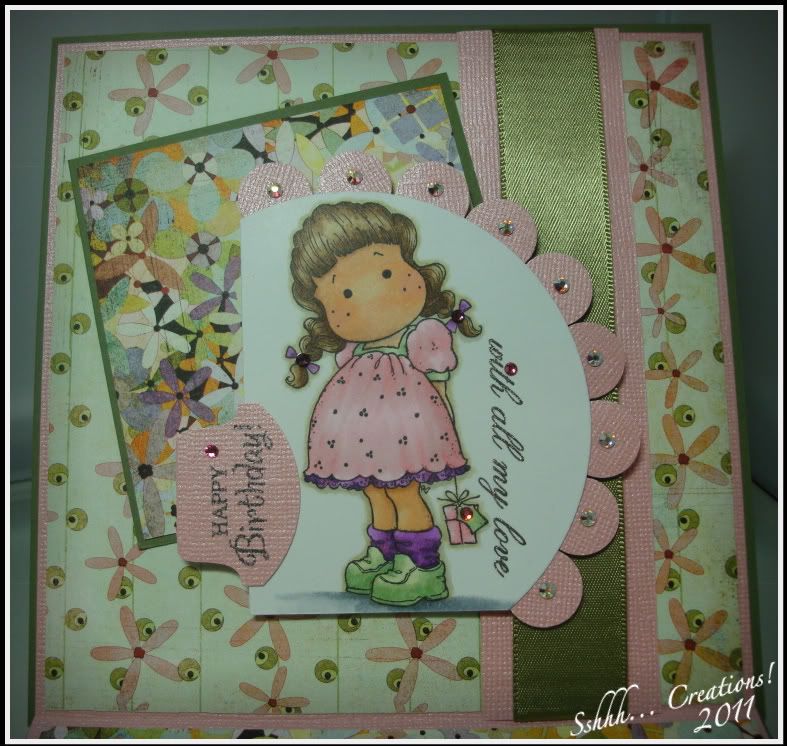 The papers I used are Basic Grey from the Kioshi paper pad.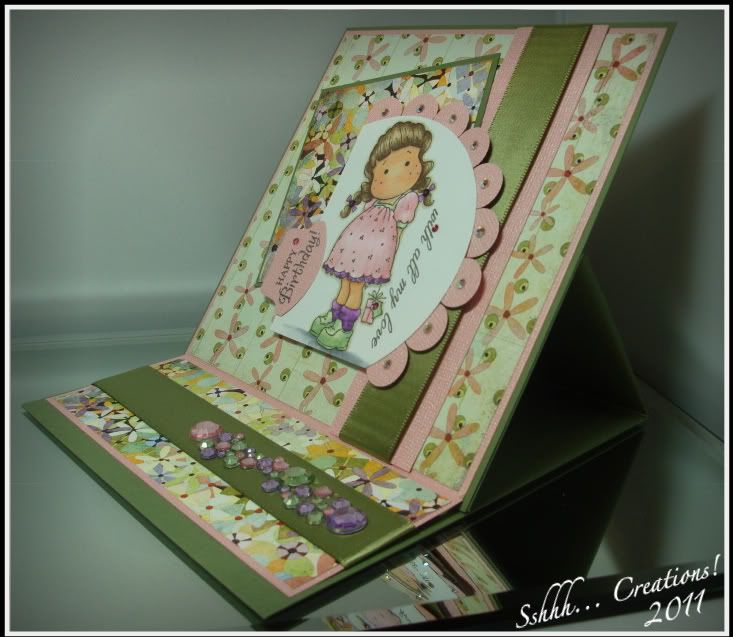 I stuck some crystals on the punched out circles that I stuck around the chopped circle, I think it makes it look like a flower! Then I went mad with some more crystals and stuck them all over the place!!
I made the inside to match the front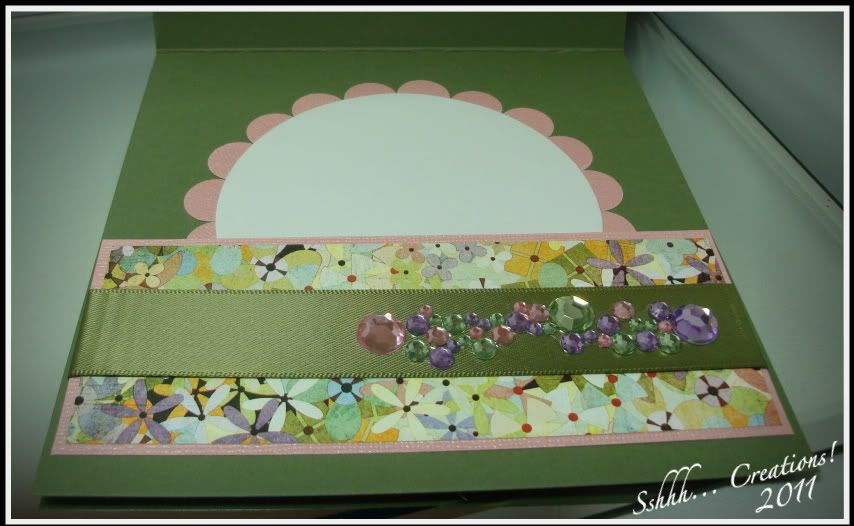 The pink and green colour scheme is hard to beat!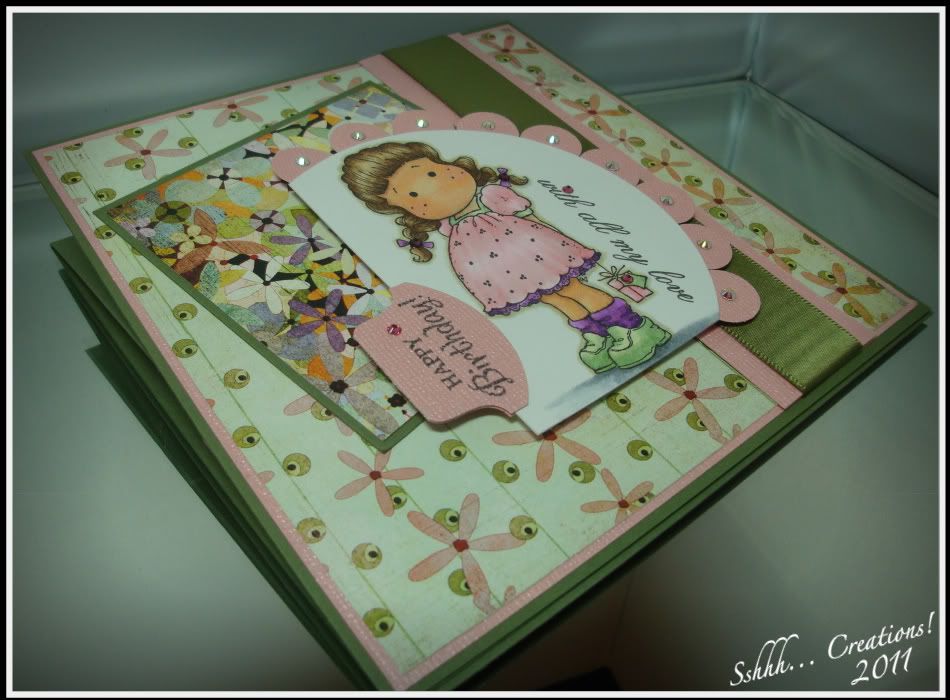 This card fits the following challenges;
Craft Your Days Away: For mum or a special lady – this is for both! J

Simon Says: Mothers Day/Girlie
Sketch Saturday: Sketch – I swapped the scalloped edge from the panel to the image, I hope this is OK.
Stampin' For The Weekend: For Mum/Mother's Day
Just Magnolia and Hanglar & Stanglar Challenge: Bingo, I've picked Gems, Flowers and Ribbon/lace
Wild Orchid Crafts: Dieing To Punch It Out.
Thanks for dropping by